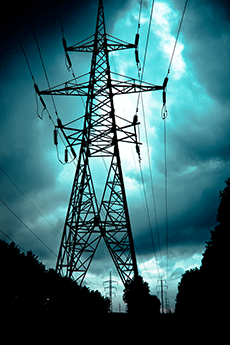 'What's going to happen to energy prices?' If I had pound for every time I was asked that question (or if I had the answer, for that matter) I'd be a rich woman.
It's impossible to predict exactly how much business energy prices will go up or down by, but it is possible to make an educated guess. And if you asked me to make an educated guess, I'd say that business energy prices are probably going to go up this autumn.
Why? Well, there have been three clues:
The Bank of England's Inflation Report warned that an increase in distribution costs could push up energy prices in the autumn.
SSE announced that it would be putting up prices for domestic customers from October, blaming rising distribution costs and wholesale energy prices.
Average business energy prices went up ever-so-slightly in August (we're talking a difference of £19.16 a year or 0.74%) after falling for the preceding three months.
Many start-ups are running a tight ship budget-wise, but there's no need to panic or feel like a massive hike in your bills is inevitable - if you're smart you can shield yourself from prices rises if they do materialise.
If you've already got an energy contract, check how long it's got left to run. If it's three months or less, you could actually sign your new one now and take advantage of the current low rates. If prices do rise in the autumn, you'll be laughing, having side-stepped an increase in your bills.
You could also consider a two or three year contract. Long-term contracts tend to be a little more expensive than 12 month ones, but if prices are on the rise, then locking in for a long time could prove to be a very good decision, and help you to budget better for the future. If you're planning changes to your business that would mean a dramatic jump in your energy usage but not a change in premises (for example buying a lot of energy-intensive equipment) then a long-term contract might not be the best choice, because you may need to switch to a different kind of tariff.
Finally, if you're not in a position to switch now, don't resign yourself to higher bills. When your contract is due to end, use a business energy broker to get quotes from lots of different energy suppliers - you could find that there are big savings to be made by shopping around.
Lauren Pope is editor at Energy Forecaster, a site dedicated to helping businesses work out which way the wind is blowing on energy issues.