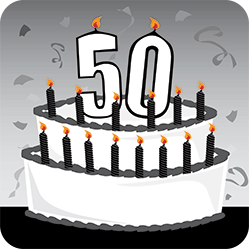 The economic downturn has been tough on most households, with the rising cost of living not being matched by a similar increase in earnings and many people facing redundancy as businesses look to cut costs.
For older workers, the situation can be extra-stressful. Quantitative easing has reduced the value of pension pots and annuity rates have fallen, while vacancies for experienced workers are at a premium. Yet many of those over the age of 50 affected by the downturn have sought to use being out of work as an opportunity.
Research from Nominet Trust has found that 32 per cent of workers over the age of 50 are self-employed, compared to just 13 per cent of those below this age. But just why are the over-50s more prepared to strike out on their own? Or is it just a case that older workers are better at running their own firm?
We've been looking at the issue of being an older entrepreneur and have found that older people are more likely to start their own firm than younger people, and even those beyond state pension age are giving it a go. In fact, around nine per cent of those over state pension age are still in work.
Our study also notes that "the desire to do something pleasurable" and "achieving a better work-life balance" are two of the main reasons older people strike out on their own, and that a lifetime of experience in the workplace is a valuable asset to the small-business owner. As report author Barrie Hobson notes, older workers tend to be "more mature, less stressed, usually [with] better interpersonal skills with customers [and] more reliable".
While older entrepreneurs may be more suited to starting their own business, everyone could do with a little assistance to get their start-up off the ground - especially financial help. The Community Development Finance Initiative is one possibility. It involves a non-profit organisation lending money to individuals, businesses, social enterprises and charities for the benefit of the local community. There are many such groups dotted around the UK, and you can find your nearest one here.
Supplied by over-50s home insurance specialists Castle Cover.