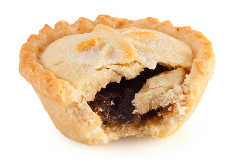 Another year over, eh? How did that happen? Seems like only yesterday we were enduring one of the wettest summers on record. Hopefully, it was a great year for you and your business (despite the weather).
It's been another fantastic year in Donut Land. All of the sites  – Start Up Donut, Marketing Donut, Law Donut, Tax Donut and IT Donut – continue to grow in profile and popularity, with visitor numbers reaching new highs with each passing month.
The Start Up Donut alone now receives thousands of visitors a day and even though the rate of growth this year has exceeded all our expectations, we have ambitious plans for next year.
Important websites and organisations, including www.gov.uk (the government's main information portal), The Prince's Trust and Start Up Britain, now refer their site visitors to Donut sites for more information, while a range of local councils, universities, chambers of commerce and business support agencies (aka Donut Partners) have their own version of The Start Up Donut. (Want to find out how you can get your own version of this site?)
What provides the most satisfaction is the many kind comments left by visitors about how useful they find the site. A lot of hard work (by a small but dedicated team) goes into making sure this site works properly, looks good and remains informative, engaging, accurate, fresh and in tune with the needs of people who are starting up or running early-stage businesses. Of course we welcome your ideas, so please let us know if there are things you think we should be covering.
A special thank you to all our sponsors for their support this year. Many thanks also to the legion of experts who freely share their knowledge and experience, particularly those who provide content which helps to ensure that our blog remains a popular source of information, advice and inspiration. Many busy people also spare time for interviews for articles for our monthly newsletter, for which we are also very grateful.
A big thank you also to our every-growing list Donut Partners – we value the faith you show in the Donuts and look forward to working with you next year and beyond.
Finally, a massive thank you to our readers for using this site in 2012. Whether you were thinking about starting a business and were looking for inspiration or you were starting a business and needed practical advice, we hope you found what you were looking for. Happy Christmas and here's to a fantastic 2013.
All the best – The Start Up Donut Team