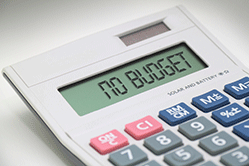 Setting up a business in the current financial climate can be a challenge, particularly for those with minimal funds. However, the recession has opened doors for many entrepreneurs looking to take advantage of gaps in the market to try and offer something different, while competitors flounder. Here are a few tips intended to help you set up your business if money is tight.
1 Keep borrowings to a minimum
It's much better for your business's long-term prospects if you don't have to borrow to get off the ground. Your new venture is meant to provide you with a new source of income, not become a millstone of debt around your neck. However, there may be instances where you need to take on the right kind of debt, with a realistic plan of paying it back through the success of your business.
2 Only buy essential equipment
Put aside any thoughts of a fancy office space or the latest hi-tech gadgets. You should only buy what you need to carry out your day-to-day business. Much can be achieved with basic internet and telephone connection, a reliable computer and essential software.
3 Work from home
Why waste money on rent if you don't need premises? Many start-ups can now be successfully operated from the comfort of the owner's home. If necessary, you could even operate from a virtual office, perhaps with a more attractive business address.
4 Online marketing
You might be able to market your business online without paying a single penny if you're clever. With powerful social media networks such as Twitter and Facebook you can reach out to potential customers and network with customers and possibly suppliers using online forums.
5 Keep it in the 'cloud'
The last thing you want as a new business is to lose sensitive business information that is crucial to the day-to-day running of your start-up. A loss of data may also affect levels of customer service and cause embarrassment that could tarnish your reputation before you've even started. Cloud computing is a relatively new concept that enables users to rent storage space on an external server to guard against data loss in the event of natural disasters or crime.