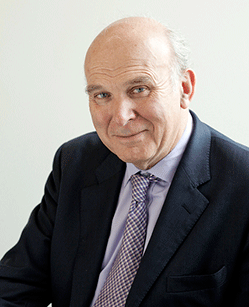 Last year, Business Secretary Vince Cable floated the idea of a new business bank, a financial institution whose raison d'être would be to support the UK's freelancers, contractors and small businesses. 
Time after time, official figures prove it's SMEs that are driving the UK's recovery, so it only makes sense to support them in every way possible, while the wider economy lumbers back to its feet.
The main function of the business bank will be to help small enterprises raise funds and give them access to credit - something the high street banks are still monumentally failing to do.
There is a fundamental problem with Cable's proposition, however. Back in September he promised £1bn in funding, plus a matching contribution from the private sector. Hang on a minute, you're probably thinking, won't those private sector contributors be the same institutions currently denying credit to small businesses up and down the high street? Quite possibly, yes.
If this new bank is to have private sector involvement, there is a danger the same risk-averse attitude the big banks have adopted will find its way into this organisation, rendering the whole exercise pointless.
As well as being easily accessible, any loans offered by the business bank must be available fast. I have seen many businesses disappear while waiting for loans to make their way through the maze of bureaucracy that blights most financial institutions.
Set up a scheme that allows access to funds within 30 days, guaranteed. Not only would this allow businesses to start up faster, it would allow owners to plan their spending accordingly, with a guarantee that funds will reach them by a certain date.
The government desperately needs to avoid another costly and under-subscribed business stimulus initiative. Past failures such as National Insurance holidays, and more recently the Funding for Lending scheme, will hopefully have given the Department for Business, Innovation & Skills a feel for what works and what doesn't.
Details are still fairly sparse as to what form the business bank will eventually take, but with a bit of luck Vince Cable will listen to business owners and put together a sensible and useful establishment - and not one that exists solely to turn a profit for its commercial backers.
Written by Darren Fell, managing director of Crunch Accounting.