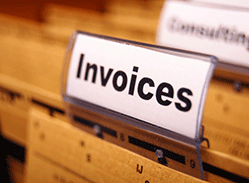 Invoice finance benefits small businesses by: allowing business growth; protecting cashflow, because late payments and increased credit terms are no longer an issue; providing an alternative to overdrafts and loans that can be difficult to secure at appropriate levels.
This can be seen with two of the fastest-growing industries using invoice finance today. The construction industry has enjoyed an increase of 138% for construction businesses taking up invoice finance from 2007 to 2012, particularly affecting small builders' firms who find it most difficult to secure an overdraft at the levels they need. The manufacturing industry has seen a similar increase in adopters of invoice finance, with an increase of 120% from 2007 to 2012. So why are these industries choosing to take invoice finance as their funding solution?
Invoice finance is flexible; it requires little collateral and takes into account that customers do not always pay invoices on the date of the invoice's creation. These are especially pertinent reasons for the construction industry, because these businesses are often paid 60 to 90 days after the job is complete.
Invoice finance provides them with a cash advance of any invoices created. By allowing the business to fund projects with the money they would have previously only secured once the job is complete, they can now pay costs such as wages and purchase raw materials, which are required throughout a project's lifetime.
Banks are unwilling to lend to what is often seen as a risky industry for late and non-payments. This is probably due to construction projects being easily halted by problems such as bad weather, or simply because the job has not been finished to the customer's satisfaction. These problems can be seriously harmful to cashflow, because the banks are looking predominantly at historical financial data to assess whether a business (particularly a small business or startup) is worth lending to.
Construction businesses that are turning a corner and are in fact profitable, have responded to this by seeking out alternative forms of finance – invoice finance, where funding is judged on the future income of a business rather than its historical records.
Two other extremely popular adopters of invoice finance, according to data from Touch Financial, are recruitment businesses and those in wholesale and distribution. Wholesale and distribution often suffer from late payments, and the nature of the wholesale business means they need a quick stock turnaround in order to maximise income and profits. In no other industry does time mean money more than in wholesale, and invoice finance allows protection against late payment, while strengthening cashflow to allow the purchase of further stock as quickly as possible. This gives the safety and flexibility smaller businesses benefit from the most.
Recruitment is a sector where invoice finance also appears to be thriving. Contractors often require payment before the customers settle their bills and invoice finance provides the working capital to achieve this. Recruitment companies often have few high-value assets, which makes securing a bank loan or overdraft difficult, particularly earlier on in the business's life. Invoice finance provides cash you are to receive in the future through the invoices you generate today and usually requires little other assets to secure - something an overdraft cannot provide.
Late payments, poor credit history and a lack of assets are all common reasons for small businesses being unable to grow to their full potential. 2013 is likely to see a further increase in the amount of construction and manufacturing sector businesses moving towards invoice finance, while wholesale/distribution and recruitment SMEs should continue to benefit from the flexible funding that invoice finance has provided them throughout the years.
Written by GrahamTripp on behalf of invoice finance provider Touch Financial