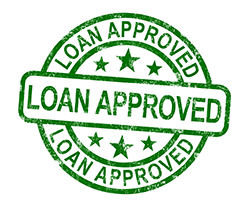 It's a central plank of the Government's policy to stimulate economic growth — supply cheap money to banks and building societies to encourage them to lend. It has come in many forms — from lower interest rates and quantitative easing to schemes like Funding for Lending (FLS), Project Merlin and the National Loan Guarantee scheme.
So how is it going?
Not great, it has to be said. Recent data from the Bank of England reveals that lending to businesses and individuals in the final quarter of 2012 dropped by £2.4bn. Lloyds Banking Group reduced its lending by more than £3bn in that time, more than any other bank.
Dr Vince Cable called the results "deeply disappointing" and said that the scheme may need to be "adapted". Critics argue that banks are simply taking the cheap money and using it for their own needs. But the aim of this scheme and others like it was not to prop up the banks — it was supposed to kick start the economy.
Meanwhile, apologists for the Funding for Lending scheme say things would have been worse without it and they urge us all to give them more time. But is time running out for small firms that cannot get the funding they need?
The British Bankers Association, representing the major banks, says many businesses are choosing not to borrow. A spokesperson actually said: "It is more of a demand issue than a supply issue."
Try telling that to Mike Benson and thousands like him. He runs a business in Worcestershire supplying parts for air compressors and exporting to countries such as the US and Chile. The business was described in a BBC article this week as "quietly profitable for the past 15 years" — like many UK small firms that are just getting on with the job.
Mike wanted to borrow £10,000 to put towards the purchase of a new van. Knocked back by the Bank of Scotland, Benson wrote to Sir Mervyn King to tell him of his woes and got a "delightful" letter back that was full of sympathy.
The Governor of the Bank of England did have one piece of advice for Mike — try one of the UK's new banks such as the Swedish firm, Handlelsbank. It echoes Vince Cable's comments this week on BBC Radio 4's World at One programme when he said the Funding for Lending scheme is working "with some of the new banks" such as Aldermore.
But the majority of small firms bank with the big names and, according to the Federation of Small Businesses (FSB), a staggering 41% of small firms were refused finance by the high street banks in the second quarter of 2012.
Something's got to give. We've been watching the Budget with interest. Over to you George.
Rachel Miller is the editor of Marketing Donut.