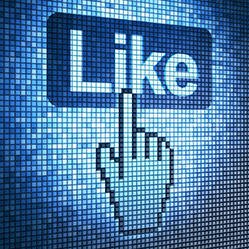 If you've been looking for ways to take your daily website traffic levels to the next level, consider utilising the following three types of digital media:
1 Video production and distribution
Video marketing is a strategy that is often overlooked by small-business owners, probably because they feel it is beyond their budget. However, having a video advertisement produced that contains all of the key selling points of your business can be a very cost-effective way to promote your business. Once you've paid for the production/distribution, it could remain usable for many years, bringing ongoing benefits that far outweigh initial investment.
2 Social media and networking
Social networking is a great way to share any type of content, whether it be a video advertisement or an informative article. With the assistance of specialists who use powerful software and expertise to promote web pages and advertising materials on social networks you'll be able to attract massive traffic levels before you've even begun ranking highly in the search engines. In fact, generating a viral effect through social networks is perhaps the best way to generate a significant traffic spike with minimal effort.
3 Press releases and link building
Having a professional press release developed and distributed can be a great way to improve your SEO (search engine optimisation) and attract more website visitors. A link to your website can be added and if it is posted on a news media site with a high PR, that link should have a positive effect on your website's SEO standings. A well-written press release can be syndicated by other journalists, spreading around the web on other online PR sites.
Provided by digital media agency Custard Media