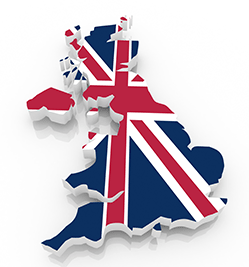 For many small businesses, being 'local' is their USP, but some have also come to realise the value of promoting themselves further afield.
By staying local, you can build your business in a community setting, helping you to have strong links with your immediate catchment area of customers. When you throw growing amounts of competition and the economy into the mix, the idea of staying local becomes harder to maintain. Competition from larger companies makes being a small fish in a big pond seem like a bad thing, so somehow SMEs have to find a way to compete without losing their local USP.
One key way to ensure you keep up with the competition is to create the impression that you are bigger than you are. You may be operating out of your home or possibly small premises, with only a handful of employees, based within a small area, but by creating the right impression you can quickly promote a much bigger presence. What's more, consumer trends show that customer trust runs hand in hand with the size of the company (ie the bigger you seem, the more trust you'll gain).
A way to do this is to use a non-geographic telephone number. Large companies have used non-geographic numbers as their contact numbers for years, attracting customers from all over the country.
Research has shown that consumers are more likely to contact a business if they have an appealing geographic location. For example, it is unlikely that a customer living in London will call a Leeds-based company with a local area code. So, if you are advertised as nationwide, you are immediately more appealing. Just by taking the geographic tie away from a business' contact number you can attract more customers, making this a great tool for SMEs.
With cost restraints, it's not always possible to hire new staff or pay for new equipment to deal with increased sales enquiries, but something as simple as a professional voicemail and highly efficient customer service will help. Quick response times and personalised service will not only bring you new custom, it will build long and happy relationships with your customers.
Written by Katherine Evans of 08Direct (supplier of non-geographic 08 and 03 telephone numbers).