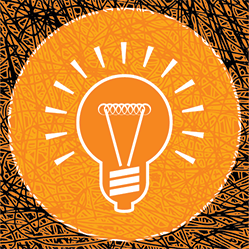 We're often exposed to the idea that the UK job market is a bleak, uninspiring and uncertain landscape. With more than 900,000 young people out of work in the UK it's hardly surprising that images of empty high streets, businesses closing and overcrowded job centres continue to dominate. 
However, things may not be as grim as they appear, with recent statistics suggesting that the number of young self-employed people in the UK has risen by more than 70,000 since 2008.
Many young people in the UK are fighting back against the current economic climate by making the brave decision to start their own businesses. This kind of entrepreneurial spirit is admirable and with the right support, these young start-ups can achieve great success.
Self-employment can present many benefits and opportunities to young people who dislike the notion that the job market is limited, unpromising and highly competitive. 
Choose your own hours
The option to choose your own hours shouldn't be an excuse to sleep until noon, of course. However, a lot of young people enjoy the freedom of being able to choose working hours that better suit their work patterns and personal commitments.
Try new ideas
Being your own boss allows the chance to try new things and offers the flexibility and creativity that isn't often found while working for someone else. Even if the idea isn't a success the first time, it becomes a valuable lesson that the budding entrepreneur can carry into new ideas.
Do something you're passionate about
Passion is often the driving force behind many successful entrepreneurs. Being able to do something that you're passionate about is one of the best things about starting your own business. A lot of new business ideas are rooted in hobbies and when people are doing something they're interested in, there can be an increase in productivity and a greater desire to succeed.
Gain greater satisfaction
Everybody loves the feeling of a job well done. When you work for yourself, there is no one to take credit for your success other than you. Going it alone means you are in charge of setting goals and working out how you will accomplish them. While this is challenging, there is a lot of satisfaction to be gained when you achieve your goals.
Written by Lisa Gagliani, CEO of Bright Ideas Trust, the London-based charity that aims to help people aged 16-30 who aren't in employment, education or training to start their own businesses. It can provide funding, advice and support from dedicated business mentors and expert advisers.