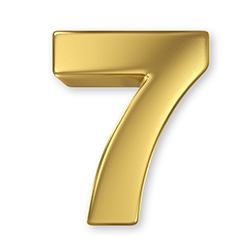 Every day, thousands of people set up their own businesses. Many will agree that starting your own business is a great, but challenging experience. You need to understand the 'start-up' process, because this makes a big difference to the success of your new business. Here are the necessary steps to consider when starting up your new business.
1 Brainstorm possible ideas
Coming up with a viable business idea can be challenging and initial brainstorming can help you to arrive at one. Think about issues that people are faced with every day and write them down. Helping to solve such problems could enable you to come up with some excellent ideas. You could even brainstorm ideas that improve existing products and services.
Tip: Think of products and services that will add value to people's lives.
2 Carry out market research
This is where you will validate your ideas. You need to determine and test whether your product or service is viable by researching your potential market.
Ask yourself, "Is my product or service niche? Is there space for it or is the market saturated?" Are you likely to make enough sales given the size and nature of your target market?
There are many ways in which you can conduct basic market research, including seeking the opinions of family and friends. Also be sure to speak to people you don't know.
Tip: Don't just rely on secondary research, web resources or surveying only the people you know. Poor research can steer your business in the wrong direction.
3 Draw up a business plan
This seems like a very obvious step, because you would need a business plan to secure a business loan. However, this step involves strategic planning and requires your full involvement. It will involve identifying your funding, business risks, as well as your aims and objectives. Here you will also evaluate your competition and understand your business's cashflow.
Tip: Focus on the vision and viability of your business, potential for profits and the resources required, as well as a strategy for your success.
4 Hire a good accountant
The assitance of a reputable accountant can prove invaluable when starting your own business. They will be able to provide you with assistance, objectivity and expertise. Your accountant will also be able to help determine the best legal structure for your business and help you establish bookkeeping and other forms of record-keeping procedures. This will ensure you stay on track and up-to-date on all your paper work.
5 Decide on a good business name
Naming a business is a key decision. The name of your business is the first thing that potential customers will notice, so think of it as the entry point for your business.
Think about your target market, product/service and image that you want to project to your market. Your name should work well wherever it is used, whether over the phone, on stationery, website, logo, etc.
Also, it's important to check whether the name you want to use is available. You can do this by searching the National Business Register.
Remember: Whatever name you choose, it should make you stand out from your competitors.
6 Find suppliers
No matter what structure you choose, you are likely to work with a number of different people to develop your business, such as suppliers, possibly distributors and maybe partners.
You may want to find a co-founder with the necessary skills and knowledge in order to assist where necessary. Whether you need materials to make your product or equipment to run your service, it's possible that you will work very closely with your suppliers.
A good way to search for reputable suppliers is by asking other businesses in your field or by searching online. Make a list of those that you thought were good and arrange a meeting in order to talk about their prices, to develop a relationship and to get an idea of which suppliers are reliable and trustworthy.
7 Set up your business and find funding
Before you register and begin trading, you must choose which legal structure is suitable for your business. When deciding, it's wise to understand what each structure involves. Most businesses in the UK are sole traders, limited companies or business partnerships. You also need to find a way to fund launching your new business. There are many other steps you have to consider when wanting to start your own business, but by following the above steps, you will be ahead of the game.
This blog was provided by 1st Contact Accounting.