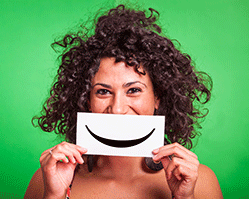 If you've ever mentioned that you want to set up your own business you'll find there will be plenty of people who will give you 100 reasons for not doing so.
My advice is to surround yourself by people who are super-positive and not by the detractors in your life who will pull you down.
Within my business I have people who are all convinced about what can be achieved and we create plenty of opportunities for input, including a forum to share ideas, energy and positivity.
Rob, my husband, has always been exceptionally supportive, but beyond that I think people were watching with amusement. Seven years ago the mumpreneur trend was not well established and it was unusual for a woman to set up on her own. Even my mum admits that she had no idea what it was I was trying to achieve and did not really believe that it would work.
In the last few years a great support network for mothers who run their own businesses has developed. My 'mumpreneur' world is supportive and not at all corporate. We are growing and nurturing businesses in much the same way as we are growing and nurturing our children. In actual fact the business is almost as much a part of me as the children. They are both stimulating, exciting and endlessly fascinating.
Of course being supportive cuts both ways. The whole concept of our business is about the importance of family life and safe family holidays and the majority of our staff are mums themselves. We understand the issues that they face and do our best to work around their needs.
The most successful people approach their day by asking themselves: "What's the biggest single thing that I could do today to take me closer to my goals." If you don't take action then nothing new will happen. So you need to commit to taking action, BIG action.
If you let your idea drift, and don't work hard to get it off the ground, it will go nowhere and you'll soon find yourself with children at school and no career. My advice is to lay the groundwork while your children are young. Most businesses take a while to grow so what better time to launch one than when you have plenty of other things to be getting on with while demand for your business builds.
Extract taken from The Mother of Invention, written by businesswoman, author, mentor for women in business and mother of three Wendy Shand, owner of multi-award winning business Tots To Travel. The book is available to download for free.