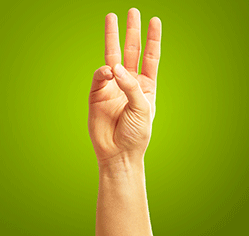 When I set up a technology company to help retailers, I knew we had to spend time developing our products, so I made practical help from business advice bodies and boot camps part of the plan. As a result, we enjoyed three big benefits. I believe any of them could potentially help transform a start-up's proposition and how it is developed.
1 Practical support is out there…
Firstly, build resources and practical assistance from government, local enterprise partnerships and business support programmes into your thinking. From the outset, I took our company into a local technology incubator. It helped us to focus on developing our software products in a supportive environment. 
Universities and other big institutions such as the British Library are increasingly providing advice and space for start-ups – often for free. Cities such as Sunderland and Dublin are setting up citywide free wireless zones or making their databases available to entrepreneurs to encourage innovations. Could they make the difference to your start-up when cash is tight or you want to expand with modest funding available?
2 Big firms can help you…
Secondly, take a look at accelerators that global firms such as IBM or Shell are setting up. Look beyond the publicity aspects, too. The biggest step up in for us was winning IBM SmartCamp, part of IBM's Global Entrepreneur Programme, which supports innovative small technology start-ups over the longer term. 
In this type of event, entrants make their pitch Dragons' Den-style. It forces you to really focus on your value proposition and rework it. You get advice from experienced entrepreneurs and commercial managers and they'll soon let you know if you're trying to reinvent wheels.
In these accelerators, successful entrants open up strategic guidance, sales advice and IT support opportunities, not only at the event itself, but also in the months that follow.  By winning our heat, we were given long-term office resources, such as software licences that enabled our developers to build products. Today's big firms are opening their doors to start-up as never before.
3 Advisers can open doors…
Finally, think of the doors that large organisations' events and advisers can open for you. The Scottish government helped our team get on entrepreneurship courses that instilled a "think big" mentality in our team. This helped us to draw up business plans, but more than that, gave us real confidence and ambition. 
And, in entering start-up accelerators, firms can catch the eye of seed funds and angel investors. We gained product development that we would have missed out on otherwise. Business support, commercial advice and networking opportunities are out there ... and a surprising amount of them are free.
Blog supplied by Vicky Brock, CEO of Clear Returns, which provides predictive intelligence technology for retailers, targeting the costly problem of returned products.