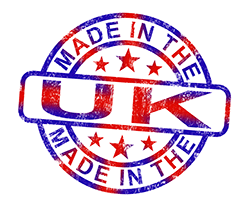 Could your business successfully sell overseas? Taking this strategic step is certainly daunting. You'll have to investigate new markets, meet the needs of fresh new customer bases and invest in the infrastructure to deliver overseas.
But, according to Experian, there are some 900,000 businesses in the UK that have real potential to start exporting and yet they are still only serving the UK market at the moment.
What does a potential export business look like?
To identify these businesses, Experian analysed over 40,000 UK companies that are currently exporting and it has built up a profile of these firms in order to better understand what an exporting business actually looks like.
The key characteristics identified by Experian include:
Businesses with more than 20 employees;
Firms with multiple locations and significant geographical coverage of the UK market;
A strong commercial credit rating;
Businesses that employ a large, sophisticated auditor/accountant.
Experian took this model and mapped it across the entire UK business population to uncover which companies have many of the identified characteristics — and, therefore, the potential to export — but are not reporting any export turnover.
Almost 900,000 businesses fitted this description. Your business could be one of them.
Could you double your turnover?
Max Firth, UK managing director for Experian's Business Information Services division, said: "When you consider that of the known exporting population, the average amount of turnover attributed to exporting is approximately 50%, the companies identified could potentially double their income capacity by exporting."
Regional and sector analysis
The Experian analysis revealed that six of the top ten locations with a large population of potential exporters are in Scotland. Three more are in London.
The location with the most potential is Aberdeen — this high-tech city has the highest proportion of businesses in the UK (26.7%) that could fit the profile of an exporter and yet don't currently sell overseas.
Manufacturers and wholesalers were found to export more than others. However, Experian's research found that many more firms in these sectors could successfully export. This includes firms that manufacture electrical equipment, manufacturers of household and office equipment and those in food and textiles.
One thing's for sure, if you want to export you need robust business analysis and market data. This latest research could help many firms that are undecided about exporting to finally take the plunge.
Rachel Miller is the editor of Marketing Donut.
Exporting events and resources
Following the success of Export Week in May, UK Trade & Investment (UKTI) will be running regional events from 11-15 November encouraging businesses to increase their export activity, with the ExploreExport road show visiting eight English regions.