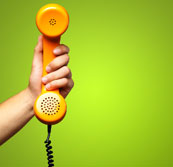 My sister, Rachel Clacher, and I founded Moneypenny in January 2000. All we had was a business idea and £15,000. I'd run my own business previously and had needed someone to look after my telephone calls while I was out, but finding the right service was tough and when I did, it was full of flaws.
Recognising a gap in the market, we decided to create a personal, relationship-based service staffed by people who understood the business need and who would deliver an efficient and professional service every time. That's when Moneypenny – and most recently, Penelope – was born.
We knew that with limited resources we had to shape our product if we were to differentiate ourselves from our competitors. Having your calls answered by one person you know and trust is what has defined us as a provider.
Diversifying our product offering is an essential part of our success. Earlier this year we launched a new digital receptionist, Penelope, which offers a wealth of features designed to help micro-businesses handle their calls, including pioneering voice recognition capabilities.
Our technology allows our receptionists to look after calls exactly to the client's brief. This ensures a seamless service and our clients know that every call and opportunity coming into their business is captured, while leaving them free to manage their day as they need to.
We're focused on providing unique solutions for small businesses, as well as growing our service offering for large corporates. Digital receptionists across all areas of business are a huge focus for us going forward, too.
What's my advice to start-ups and micro-businesses that want to grow quickly? Create, create, create – and don't take no for an answer. Never sit back and admire what you've achieved – look forward to what's next. Have the courage of your convictions and think about what you need to do to reach new markets. Pre-empt and don't be afraid to be different.
Ed Reeves is the co-founder of telephone answering service provider Moneypenny.