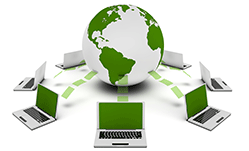 Taking on employee is a significant step for all businesses, but new businesses in particular can find it a daunting experience. Mistakes can lead to costly tribunal claims, of course. Part of the problem is that many business owners aren't sure about their obligations as an employer nor do they have the luxury of their own HR staff.
Nobody wants to think that what you thought was the perfect hire could result in a costly tribunal case, but one in six disputes do – at an average cost of £9,000. Add to this solicitor's fees and time taken out of running your business and you are looking at nearer £20,000 in costs, which could be crippling for many small businesses.
At very least, employers need to know what basic legal rights employees have in the workplace. Mainly, these cover: pay and hours; discrimination; and disciplinary and dismissal.
Pay and hours
Employees have the right to be paid at least the national minimum wage and the same pay as members of the opposite sex doing the same work of equal value for your business. Rest breaks and paid holiday must be in line with the Working Time Regulations. Employees also have rights to statutory sick pay and redundancy pay, while being protected from any unauthorised deductions in pay. Qualifying employees are also entitled maternity, paternity and adoption leave and pay, as well as paid leave for antenatal care, unpaid dependants' leave, unpaid parental leave (after one year) and the right to request flexible working. Employees are also entitled to time off for public duties such as jury service.
Discrimination
Employees must not be discriminated against unlawfully on the grounds of race, sex, marriage, pregnancy, disability, gender reassignment, sexual orientation, age, religion or belief.
Protection against less favourable treatment also exists for part-time workers, as well as 'whistle-blowers' and trade union members.
Disciplinary and dismissal
All employees have the right not to be unfairly dismissed, after a qualifying period of two years. Employees have the right to access fair grievance, disciplinary and disciplinary procedures, and the right to be accompanied at disciplinary and grievance procedure hearings.
All employees also have the right to receive a written statement of terms and conditions of employment (such as an employment contract) within two months of starting. This can avoid one the main causes of employment tribunal claims.
Tribunals and investigations may never happen to you, but by seeking advice from organisations such as the Forum, to ensure you are up to speed with your obligations as an employer, can help you avoid any nasty surprises later.
Blog supplied by Joanne Eccles, business advisor at the Forum of Private Business, which has produced a free-to-download guide called 5 Essential Things Every Employer Should Know, with further hints and tips on your obligations as an employer, health and safety legislation, tax and finance responsibilities and recruiting advice.