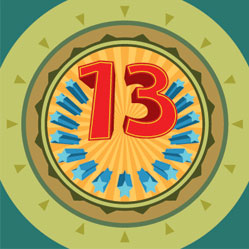 1. "Ensuring that your target market can find your website is essential to making your new business work and SEO [search engine optimization] is core to that"
From 10 tips for starting an online business
2. "Part of the job of running your own business is figuring out how you can get ahead of the game. You need to have processes or systems that can focus on you finding cuter/smarter/cleverer ways of doing things"
From The business benefits of a weekly sort-out
3. "From the moment you meet your potential customer think about how you are going to close the deal. Always greet them with a smile and form a relationship. People will rarely sign a deal with someone they don't like or respect"
From 3 essential tips on how to close a deal
4. "The lack of a simple 'thank-you' means six-in-ten employees do not feel they are appreciated by their boss, with a third having stopped expecting any form of appreciation"
From When was the last time you thanked your employees?
5. "One way of thinking differently is to question the limiting beliefs you have about what is and isn't possible. Change your thinking, question your beliefs and you are on the way to truly creating change"
From Getting the 'right T-shirt' in 2013
6. "Facebook and Twitter are ideal places to advertise jobs. If a vacancy becomes available, post it on Facebook with a link to how applicants can apply. Also Tweet about it and encourage staff to Retweet it on Twitter"
From How social media can help you recruit top quality employees
7. "Youth unemployment in the UK among 15 to 24 year olds increased by a staggering 35% between 2008 and 2011, compared to an average of 15 per cent in the G8 countries"
From Join the fight against youth unemployment
8. "You just need to speak to everyone, because you never know who you are talking to and you really need to shout about your business. You have to believe in yourself, your business and its products"
From How to set up a successful sideline business
9. "If you can't verbally and succinctly convey your offering (in what is often called the elevator pitch), how can you communicate it to potential customers? Wordy websites and offerings that are difficult to understand turn potential customers off"
From How to maximise your turnover
10. "Choose the market that you want to aim towards and build it around that; and make sure you offer something different – you must stand out if you are to succeed"
From Learning the value of staying small
11. "With a strong idea, bags of determination and ability, the right people to support you and some guts, you'll do well. Just accept that there will be highs and lows – be ready for both"
From So you want to set up a business?
12. "Bad decisions cost the typical small business £2,340 a year"
From Revealed: SMEs' biggest mistakes
13. "If you do something you love, you're more likely to be successful. It will be fun rather than just work and your natural passion and enthusiasm will rub off on others"
From Tristram Mayhew of Go Ape's eight top tips for business success
Thank you to our sponsors for their support this year. Many thanks also to the experts who shared their knowledge and provided content that ensures this blog remains a popular source of information, advice and inspiration. A big 'Thank You' also to our ever-growing list of partners – we look forward to working with you next year and beyond.
Finally, a massive 'Thank You' to all our readers in 2013. Whether you were thinking of starting your own business and were looking for inspiration or were starting your own business and needed advice, we hope you found what you were looking for.
Happy Christmas and here's to a wonderful 2014…