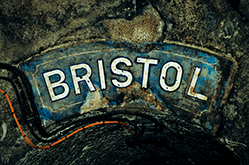 As a newly fledged social entrepreneur who needed a constituted organisation, but who was also a headstrong and independent sole trader, having to think about boards of directors, reports, red tape, being told what to do and how to do, well, it was never going to be easy.
Previously, as a consultant, I'd seen far too many boards of directors and trustees who, rather than operate for the good of the organisation and its aims, were more about personal aggrandisement, power, status and a belief that turning up to meetings was enough (oh, and if they didn't like the founder, they'd simply get rid of them).
So to even consider going into something that would possibly end up being the very means of my being sacked from my own project did not look that brilliant. Nevertheless, the pressure was mounting to become a robust trading vehicle for a social enterprise, something "proper" with which we could raise funds.
The whole point of any enterprise is to be a successful and viable business, and with the "social" aspect, the income then becomes a vital energy resource for helping to achieve the social purpose, not an end in itself.
Faced with the tangle of options, I began to find out more about community interest companies (CICs), charities, not-for-profits, limited companies, mutuals, co-ops and how they differed. In the end, making the decision was easy.
A CIC allowed me to be a sole director and be a paid member of the working team. This gave me a voice on the board, which is difficult for paid employees of a charity. This would help me to remain in control of things, while the locked assets offered security for the future. By law, when running a CIC all profit must go back into serving the community and the social purpose defined in the CIC's Memorandum and Articles. It was the perfect structure and said on the packet what we were.
But to be able to apply for funding I needed another director and so began the quest to find people who would advise more than direct. The complexity was that the wonderful people alongside me were by law responsible for the financial and legal integrity of the organisation and therefore had a right to their opinion about how the company should be run. I found that really difficult and learned a great deal about myself and about how the label of "director" changes the dynamic of meetings.
I have put that learning to good effect in constituting Music For All Zimbabwe as a CIC. We have only two directors, Fidelis Mherembi, whose vision it is, and me. Whilst allowing Fidelis free reign in his visionary decisions, this structure also secures the purpose of the company, which will continue to serve its community even if Fidelis and I both 'snuff it'. Any locked assets by law remain in service to the social purpose and cannot be sold to line the pockets of the next directors. That security of the future and the freedom in the present makes it a solid foundation from which to build.
CICs are becoming increasingly popular for many reasons and it will not be long before there are 10,000 of them in the UK. The influence of this dedicated social enterprise vehicle being adopted will be interesting to watch over the next few years.
Blog provided by June Burrough, founder and former director of the Pierian Centre, which opened in Bristol in 2002 as a centre for training and self-development and became a CIC in 2008, before closing in December 2011, and co-director of Music For All Zimbabwe.