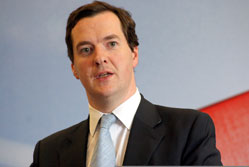 The Chancellor of the Exchequer, George Osborne, will announce the 2014 Autumn Statement on Wednesday 3 December. Throughout the day, Start Up Donut will be covering the key points from the Autumn Statement 2014 affecting small businesses:
We'll be tweeting about the Autumn Statement announcements from the @StartUpDonut and @TaxDonut Twitter accounts. Tweet along with us and let us know your response.
We'll be posting blogs written by small business experts.
After the Chancellor's statement, we'll be posting our Autumn Statement summary for small businesses and in our news section we'll be gauging reaction from small firms and their representatives.
Autumn Statement 2014
We'll update the list above with the latest Donut coverage on Autumn Statement 2014 as it goes live.