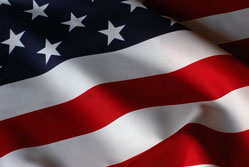 Launching our first American office earlier this year provided many learning opportunities for my business, Moneypenny. Here are three lessons that every British small firm can learn from their US counterparts…
1. Be more bullish (sometimes)
This isn't always something that sits easy with us in the UK, but being direct is an essential skill that every entrepreneur needs to develop. US small businesses seem to be a lot more comfortable with this.
We've found, for instance, that our American clients are much more forward when it comes to requesting to chat with current clients about their Moneypenny experience. This rarely happens in the UK, where we're generally more reserved. Make no apologies for wanting the best for your business. If you're naturally reserved or quiet, this can be easier said than done, but practice and refine this skill over time – it's well worth it.
2. The customer is king
If you've ever been to America, you'll no doubt have noticed customer service is one arena in which businesses really do excel. That's not to say we're no good at it in the UK. On the whole, we are, but there's always room for improvement.
As a small business, the ability to control the service you offer is one of the key advantages you have over larger competitors. Think of some ways you can improve your existing service. Perhaps it could be something small such as sending a personalised birthday card and voucher to your most loyal customers. Or maybe it's the initial greeting and smile when customers walk into your shop or call your company.
It doesn't have to mean saying 'have a nice day' at the end of every sentence, but think about what will make your customers feel special. Excellent customer service has always been at the heart of what we do, and is one of the biggest factors in our success. Never underestimate its power.
3. Post-work socialising
Fancy a pint? For many Brits this immortal phrase is the one most associated with post-work socialising. In the US, however, it's quite different. From coaching children's little league baseball to volunteering in the community, many Americans take part in a huge variety of activities outside of the office.
This is something we've always promoted at Moneypenny. So many of our staff have established genuine friendships and socialising is a big part of our company culture. From half marathons to the Moneypenny choir, we've made it our mission to organise a diverse range of activities that encourage this. Not only do they boost staff morale, but they also help us create an extraordinary working environment.
Are there ways in which you could improve what you do? It doesn't have to be expensive, just think creatively or open it up to your team. Our employees suggested some of the best events we've ever held.
Copyright © 2015 Ed Reeves, co-founder and director of telephone answering specialist Moneypenny (follow on Twitter).