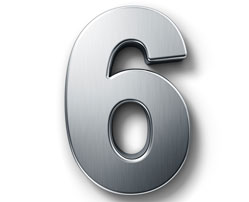 You have an awesome product, but now it's time to scale. Other than word of mouth, how are you planning on bringing users to your product? If your answer is 'I don't know' or 'the subscribers' list' you might be in trouble. But don't fret; these quick tips that many start-ups ignore will help boost your growth without taking too much time out of your busy day.
Get listed: There are numerous start-up listing websites that will help you build up backlinks – the main currency of search engines. Once you have backlinks, the Internet will do a lot of the work for you.
Get press: If your product fills a niche or serves an industry, find the trade news sites and submit press releases to coincide with new features or products. This is a great way to build awareness and gain legitimacy for your product.
Get social: There are a number of growth-building Twitter apps such as Crowdfire and Twitfox that will favorite tweets by people who are tweeting about things you like and bring them to your page. Make connections and grow together.
Get creative: In a world where content is king, you need to start a blog and write content your users want to see and share. It doesn't have to relate directly to your business, but it must resonate with your customers. Feel free to think outside the box.
Get friends: When you're creating content, be sure to "shout out" the products and people that you like. Nothing makes someone want to share your product more than you sharing theirs.
Get smart: Use analytic tools such as CrazyEgg (creates a click heat map), Google Analytics, and live help software in order to learn from your audience. This will help you provide better customer service while also improving your user interface.
These may sound simple, but working at a company that lists web apps, you'd be surprised at how many of the start-ups we work with that fail to abide by these maxims. If you follow them, the customers will come.
Copyright © 2015 John Ray of web app marketplace Crozdesk. If you have a web app and would like the get listed on the site visit this page. Follow them on twitter @crozdesk.