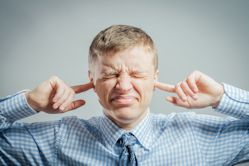 There are a number of strategies you can employ to make your small business more productive.
1 Productivity apps
Productivity apps – many free – can help you streamline processes, remember tasks and assign projects. Be careful though – while they can dramatically increase productivity, it can be easy to get distracted by the various options – trial a few and pick a favourite.
Tracking apps work either automatically or with your input, to track which programs and websites you visit. Examples: Rescue Time, Toggl, Timely.
Apps that you can use to block yourself from social media and other distracting sites. Examples: Focus, SelfControl and Strict Workflow
To-do list apps, which offer simple task management, the equivalent of a paper diary, only you can often schedule deadlines and reminders. Examples: Todoist, Wunderlist, Remember the Milk.
Project management apps can help you organise work for a team or yourself, and are suitable for more complex work. Examples: Basecamp, Asana, Teamwork PM.
2 Remember loyal customers
Never forget your existing customers in the pursuit of new business. A Kissmetrics survey discovered that 71% of consumers have cancelled due to poor customer service. Around 40% of businesses focus more on acquisition than retention. This is despite the fact that customer acquisition typically costs five times that of customer retention. Loyal clients can be your best source of referral leads and for many companies, repeat business. Particularly for service-based and independent contractors, reputation is currency, and devaluing that is a recipe for disaster.
3 Noise reduction
A simple way to improve employee morale and increase productivity – simply reduce noise. The majority of offices now are open plan, which many employees find distracting and stressful. A recent Ipsos/Steelcase survey found that "office workers are losing 86 minutes a day due to distractions." While collaboration is improved, and costs are reduced, the productivity lost may well cancel out the benefit of open office space. Consider letting staff who don't need to answer the phone listen to their own music. For customer-facing staff, quality office headsets can reduce ambient noise, help keep staff focused and reduce the detrimental physical effects of traditional handset telephones.
4 Outsource
Time management and efficiency guru Laura Vanderkam has extolled the virtues of outsourcing, from the personal to the professional. She believes that we all have core competencies we should focus on, and that everything else can and should be outsourced. Hiring skilled professionals helps you create a more efficient workplace. For example, an accountant is likely to complete your taxes more quickly and accurately than you would yourself. This frees up your time and enables you to focus on your core competencies - growing and developing your business.
5 Flexible working
Not every employee has the right temperament for flexible working. However, for those who do, it can be a way to reduce your costs and dramatically improve productivity. Employers who offer flexible working have reported higher engagement, output and loyalty from their staff. One company called CTrip found that flexible working increased productivity by 30%, and an RSA/Vodafone study found that it could contribute £8.1bn to the UK economy each year.
Flexible working, outsourcing, customer retention, productivity apps and noise reduction are all effective productivity boosters.
Do you have any tips for improving small business productivity?
Copyright © 2015, Darren Page, Co-Owner of Headsets4Business.