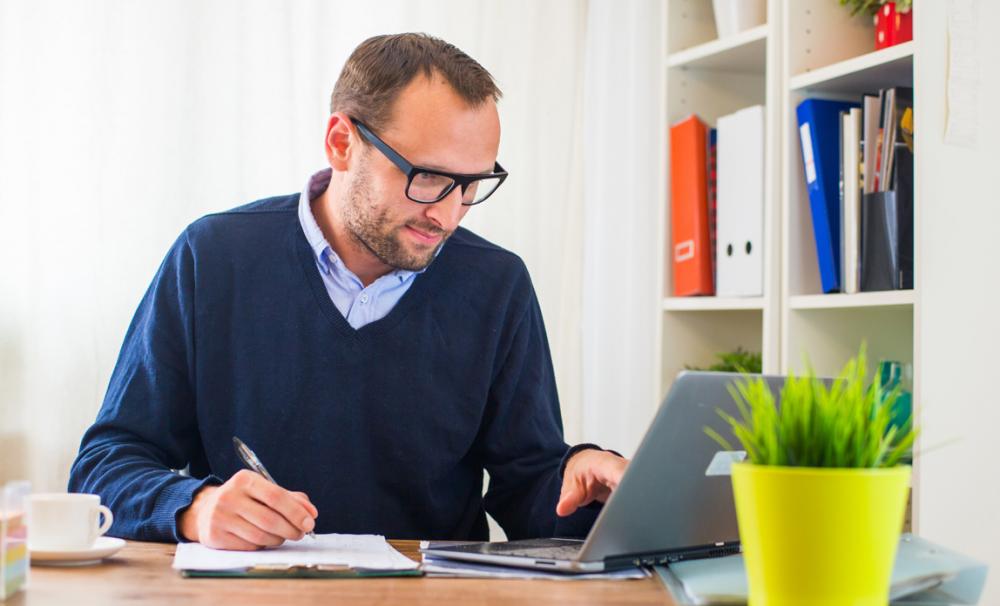 If you work for yourself in the UK today you are not alone. OK, strike that - you may work alone; but you're not the only one. The number of people choosing self-employment over a regular salary is rising fast. Estimates suggest that one in seven workers in the UK now work for themselves.
There are plenty of stats to back this up but it's hard to get a complete picture because the world of self-employment is so diverse, including as it does everyone from a part-time freelancer to a company director with a staff of one.
So what do you call yourself? Are you a freelancer, a contractor or a consultant? An entrepreneur, sole trader or one-man-band? And does it matter?
A report published by the Association of Independent Professional and the Self-Employed (IPSE) in April this year describes freelancers as "important but hidden".
Focusing on professional freelancers in sectors such as media, education, IT and sport, the IPSE report says there are an estimated 1.91 million freelance workers in the UK. By this measure, 6% of all UK workers in employment are freelance.
But this is not the whole story.
Figures from the Office of National Statistics (ONS) released in May report that the number of self-employed people in the UK increased by 182,000 to 4.69 million between Q4 2015 and Q1 2016.
The ONS uses the Labour Force Survey (LFS) to gather its data and its definition of self-employment is based on the respondent's view - in other words those surveyed are simply asked if they are an employee or self-employed.
Allowing workers to define themselves is a sensible approach. No matter what type of business you are in, if you work for yourself, then you identify as self-employed - whether you happen to be a freelancer or the director of a limited company.
Meanwhile the Federation of Small Businesses (FSB) reports that of the 5.4 million SMEs in the UK, 4.1 million are "non-employing businesses". In other words, 76% of small businesses do not employ anyone apart from the owner.
And FSB statistics show that these "non-employing businesses" account for 90% of the 1.9m increase in SMEs since 2000. What's more, the number of sole proprietorships has increased by 50,000 in the past year alone.
So the one-man-band, for want of a better description, is becoming more and more popular. But the jury is still out on the reasons for this.
Clearly the recession has played its part and necessity has been a factor for some; but there's also evidence that self-employment is a key part of the changing world of work. The proliferation of freelance jobs sites is certainly testament to an evolving labour economy.
What's clear is that there is no single type of freelancer. Some may fall into self-employment; for others, it's part of a specific career plan or lifestyle choice.
Then there are entrepreneurs who start small but have no plans to stay that way. But not every freelancer wants a growing business. Indeed, what attracts many to self-employment is the autonomy and flexibility not just of having no boss but having no staff either.
And that's where all sole traders have something in common. They are both employer and employee in one and that brings its own challenges as well as rewards.
The Government-commissioned Self-Employment review published by Julie Deane in February picked up on many of the challenges facing sole traders and made these recommendations:
More specific Government support for the self-employed;
More appropriate financial solutions (including mortgages and pensions);
Equal treatment for the self-employed including maternity allowance;
The establishment of a single clear definition of self-employment;
A review of tax and other administrative burdens for the self-employed.
It's high time the Government focused on this important group of workers and came up with policies to make their lives a little easier. Julie Deane's recommendations are a good place to start.
Copyright © 2016 Rachel Miller, editor of Marketing Donut.