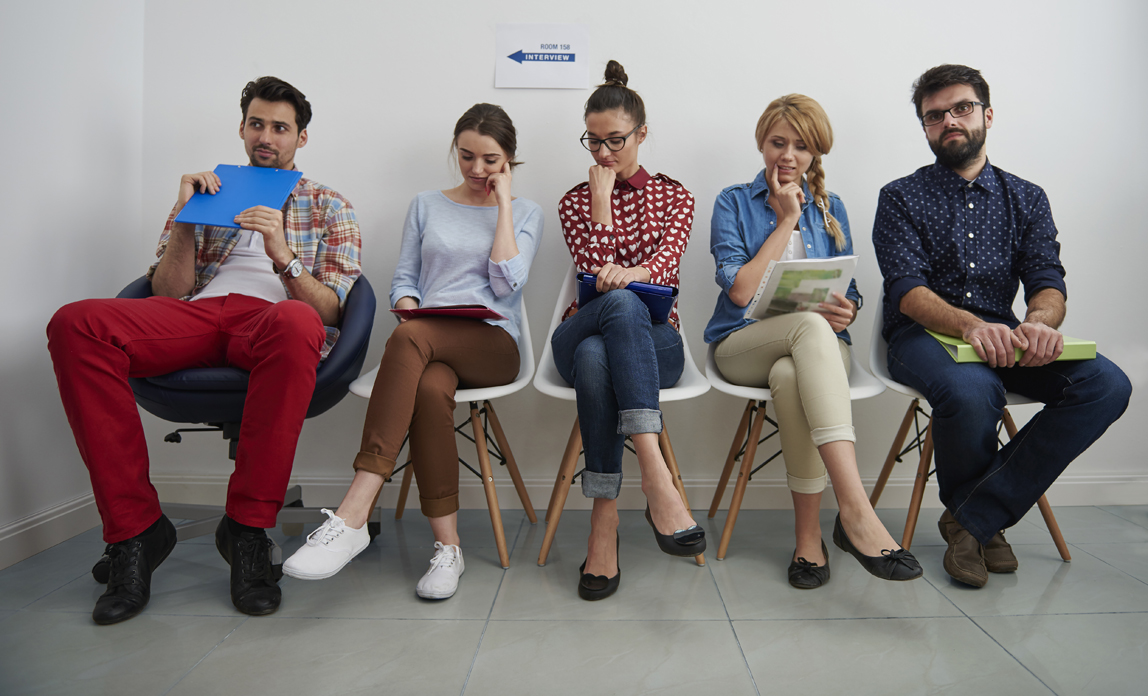 Client retention and repeat business is an important factor for businesses and it is something that start-ups should strive to get right from the word go. A strong, reputable workforce plays a crucial role in this, yet recruitment can be a difficult area for many start-ups, particularly those on small budgets or in sectors where skills gaps are rife.
These recruitment tips can help start-ups to manage their recruitment strategy so that they operate more efficiently and successfully as a business:
Consider trainees
Trainee vacancies will almost always be easier to fill, as there are more candidates seeking positions as they leave university or further education. We definitely see this in the legal sector, where positions such as paralegal or trainee solicitor roles tend to fill more quickly than more senior niche roles. Our specialist legal recruiters have noticed the number of trainee contracts on offer among law firms is now starting to return to pre-recession levels; offering these types of roles can benefit candidates and clients alike.
This approach can be equally effective within other sectors, where a more junior workforce can be particularly useful to smaller companies that are just starting out, helping them to create a full team on a lower budget. However, it is important to invest in training and skills development to ensure that the workforce can compete with other firms that might be able to offer more experienced counterparts.
Freelancers or contractors can offer a wealth of experience
At the other end of the scale, interims, contractors and freelancers can be a useful talent pool to consider when you are looking to hire. These candidates tend to be extremely experienced and can offer a wealth of expertise to organisations across niche areas.
This more flexible way of working is best suited to businesses that see ebbs and flows in demand for certain specialisms, allowing employers to tap into experts as and when they are needed. The drawback is that these workers can be costly if they become relied upon as a more permanent solution.
Build your employer brand
A strong employer brand is one of the most useful assets for start-ups battling it out in the war for talent. It is essential to think about what you can offer candidates, as recruitment is a two-way process and those wishing to attract the best talent need to give them something in return.
Candidates will likely be attending a number of interviews, so consider what will make you stand out against other firms that are hiring and be sure to emphasise your unique selling points throughout the hiring process. This is particularly true when you are a small business just starting up and cannot rely on word-of-mouth.
Develop a careers section within your website
Company websites are often the first port of call for prospective employees, so it is advisable to have a careers section that displays further information about the various roles on offer, as well as shedding light on the team environment and benefits to staff.
"Meet the team" pages are typically among the highest-viewed sections of any site, so ensure these are kept updated and that the content is engaging and dynamic; it will entice people who want to work in an environment where they can see similar personalities to their own, as well as inspiring staff to mimic career paths that they aspire to.
Be social
Social media is a vital part of your hiring toolkit and is a useful way to demonstrate the strength of your employer brand. Candidates often head straight to LinkedIn to view recommendations, testimonials and the profiles of their prospective colleagues so it is important to adopt a social media strategy that gives a positive impression across all channels.
Different networks offer their own unique benefits; Twitter is a useful way of showing some personality and interacting with influencers, while Facebook pages tend to be more suited to demonstrating what it is like to work for the company.
A huge benefit that start-ups have over more well-established peers is the opportunity to start afresh on social media, implementing a carefully considered strategy in keeping with the employer brand.
Getting the right people in the business and ensuring they fit the company ethos not only helps staff retention, but ultimately makes for a happier workforce and a better service for your clients.
Copyright © 2016 Mark Bailey, manager, Sellick Partnership.