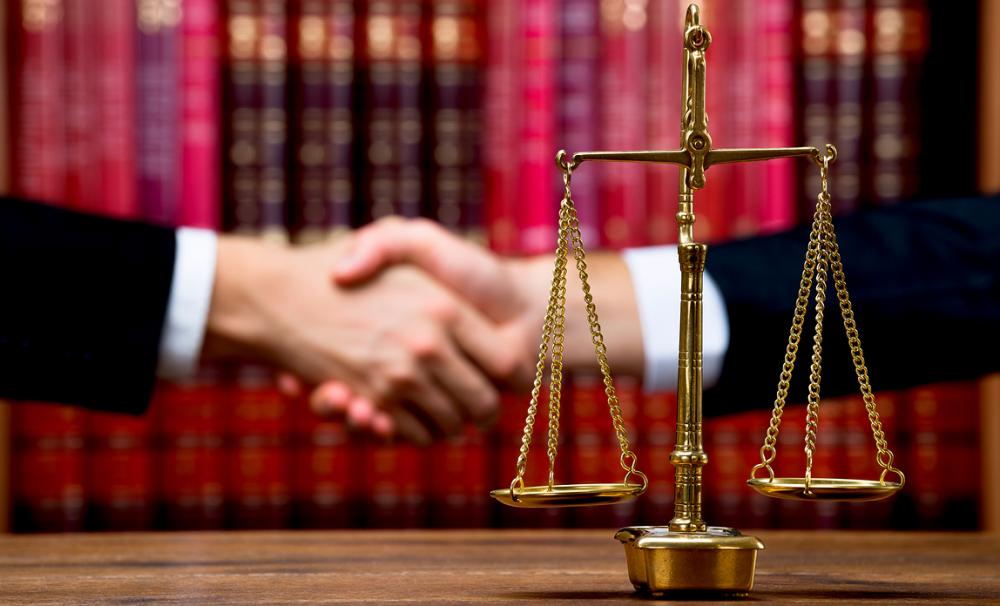 Setting up a successful new business is no mean feat; it's easy to prioritise certain things over others to speed up the process. However, when it comes to meeting the legal requirements of starting a business, you cannot afford to let things slide or cut corners as your actions may come back to haunt you in the future.
There are many different legal obligations every business must fulfil when starting out, so it's important to have an understanding of what your responsibilities are from the beginning to ensure your company is always on the right side of the law.
Understand your legal obligations
Before you can meet your legal obligations, you must decide what your legal structure is so that you are completing the correct paperwork, paying the right taxes and maximising your profit.
There are three types of structure - sole trader, limited company and business partnership, each with their own set of responsibilities. Choosing the right structure for your business is incredibly important because it will have an impact on the way your business is run. However, you can change structure once you're set up if you think another option will work better.
For more information on each kind of legal structure, including what your duties are, take a look at the Government website.
Take out relevant insurance policies
The Health and Safety Executive (HSE) suggests that businesses take out certain forms of insurance to protect those working in and visiting a workplace. While not all these policies are legally required, it is advisable to make sure you are sufficiently covered, should something happen.
The types of insurance businesses should consider taking out include:
Employers' liability insurance covers the cost of compensation for claims of injury or illness to employees. It is a legal requirement for all employers in the UK. You must also ensure that the insurer is authorised under the terms of the Financial Services and Markets Act 2000. You can find out more about your legal obligations here.
Public liability insurance works in the same way as employer cover by allowing claims to be made by customers and members of the public who are injured while on your property or as a result of your business. Although this is not a legal requirement, it is essential for most businesses.
Professional indemnity insurance provides cover if you are accused of providing insufficient advice, services or designs by a client. Although not a legal requirement, this policy will cover the legal costs and expenses associated with building a defence, as well as compensation should you need to rectify a mistake.
Get your tax responsibilities right
All businesses take care of their own responsibilities when it comes to paying tax, and it is essential that you keep up to date with your taxes right from the start or you could be hit with penalties.
Registering for Value Added Tax (VAT) is often overlooked by new business owners because they often think that the VAT threshold, which is currently £83,000, is related to profit rather than turnover. This is not the case. If you believe your annual sales will exceed £83,000 then you must register and charge for VAT on all goods sold. To read more about VAT, visit the Government website.
HM Revenue and Customs (HMRC) carries out investigations to ensure you are paying the right amount of tax. These investigations are unavoidable and can either be triggered randomly or due to suspicions of malpractice. If you fail to keep on top of your accounts and tax returns, this process can be lengthy and you may be left with a fine or face prosecution.
To avoid penalties and time wasting, be sure to share all your records with inspectors and ensure that you get advice from a qualified accountant.
Protect personal information
Businesses that handle personal information have a responsibility to adhere to strict rules laid out in the Data Protection Act. These regulations state that data is used fairly in a way that protects people's rights. Examples of personal and sensitive data include:
Name
Address
Medical records
Banking details
Ethnic background
Political opinions
Religious beliefs
Criminal records
Failure to comply with data protection laws can incur hefty fines and tarnish your reputation with customers; deliberate breaches can also result in imprisonment. To find out your responsibilities for protecting personal data, take a look at the Government website.
Complying with legislation may be a mundane task that you are tempted to deal with at a later time. However, if you fail to comply with the law at the right time, it will have a detrimental effect on your start-up.
Sponsored post
Copyright © 2016 Jonathan Wall, a Lawyer at Burton Copeland, a criminal and regulatory law firm based in Manchester.