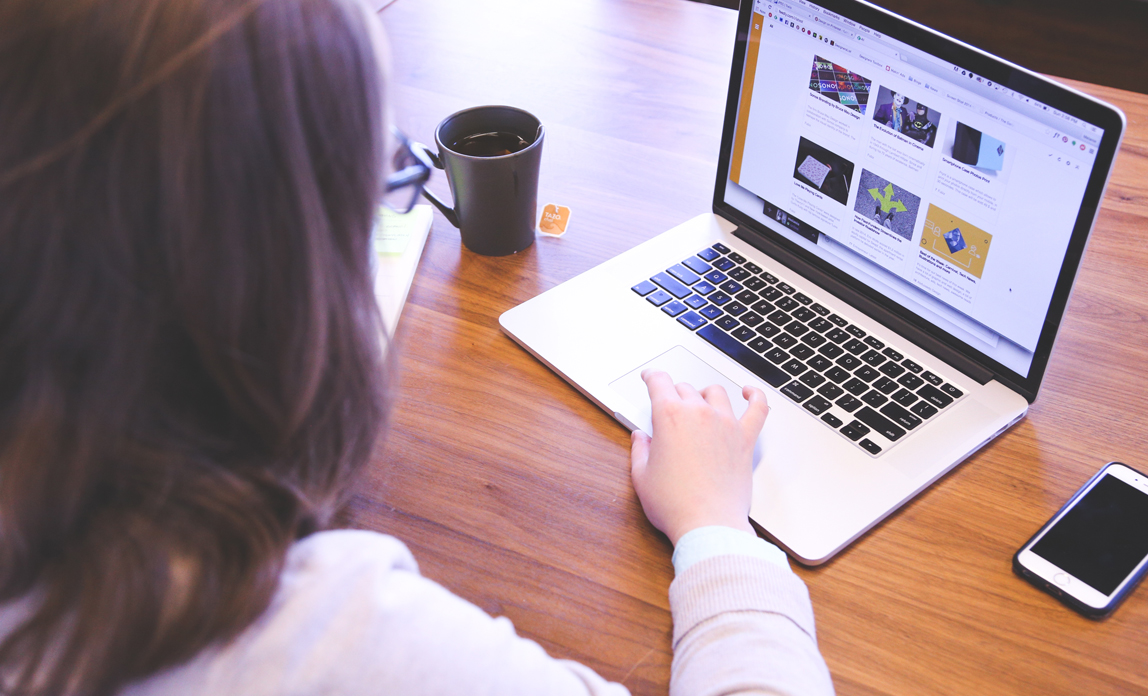 Long gone are the days when building a website felt like a dark art, which only techie people could do. Obviously, some businesses really need a specialist digital designer and developer - however, when you're just starting out in business and want to keep your initial costs to a minimum, you really can do it yourself, and it's not as difficult or as daunting as you think it might be.
In this day and age people are more online-savvy, seeking instant information, so if your website's design isn't up to much then the perception may be that your business isn't either. However, many recognised domain name providers offer easy to use tools and templates which you can use to build a site tailored to your needs.
So, the key is to not be intimidated! Following these few simple guidelines will make sure your business is accurately represented online.
Research and plan
Don't rush in. It might feel like you have to get your website up and running immediately, but there's little point in having something live that's missing elements or doesn't look quite like you'd like it to. This will impact on your brand and what you're trying to achieve.
The best way to start is to jot down everything you have seen on other websites that you like (this can be competitors, or other sites you regularly visit). What is it that you like about them? Look at:
the design layout
how the structure works
how the pages are navigated
the images they use
the colours
the tone and content
Also use this opportunity to question:
what information you want to include
where you see your business going in the future and how your website will accommodate this
(If you're having an online shop) what you liked about online shops you've used yourself in the past
Take all this information and start building a spider chart or flow diagram outlining the potential website structure and content. This will make it easier to envisage how your site will map out, and be helpful when you're building the pages.
Getting the right domain name
At the same time, you should be thinking about the best domain name for your business. Relevance to your business name is critical. Fortunately, there's an abundance of domain names available, with more and more businesses using the new .uk domain as a shorter, simpler and more memorable domain name extension. You can easily check availability for your .uk domain online.
This also means the UK is now in line with other countries such as France (.fr) and Germany (.de). It may be subtle, but these little things make a big difference to perception, particularly when you only have seconds to engage with your target audience when they are looking online.
Building your new business website
At every stage, think about what you want your visitor to experience on your site. Plan their potential journey, but keep it simple and interesting. Where do they want to go? What information do they need? Include engaging imagery which gives a real feeling for your business.
It's also important to ensure there's a clear call to action - this could be a phone number, an email address or a contact form. Make sure it's prominent and easy to use.
With more and more people using the internet on mobile phones and tablets, you also need to bear in mind how your website is viewed on these devices. In web technology, this is about making sure your site is responsive, so it's able to adapt to the screen size while staying usable. Again, many website builder tools such as those offered by Freethought offer this as part of the service.
Once you're happy with your site, ask friends or family members to use it. Maybe you could ask them to find a specific product or a certain piece of information, and monitor how they go about it to understand their thought process. You might be quite intrigued by what this reveals!
Sponsored post: © www.theukdomain.uk/business