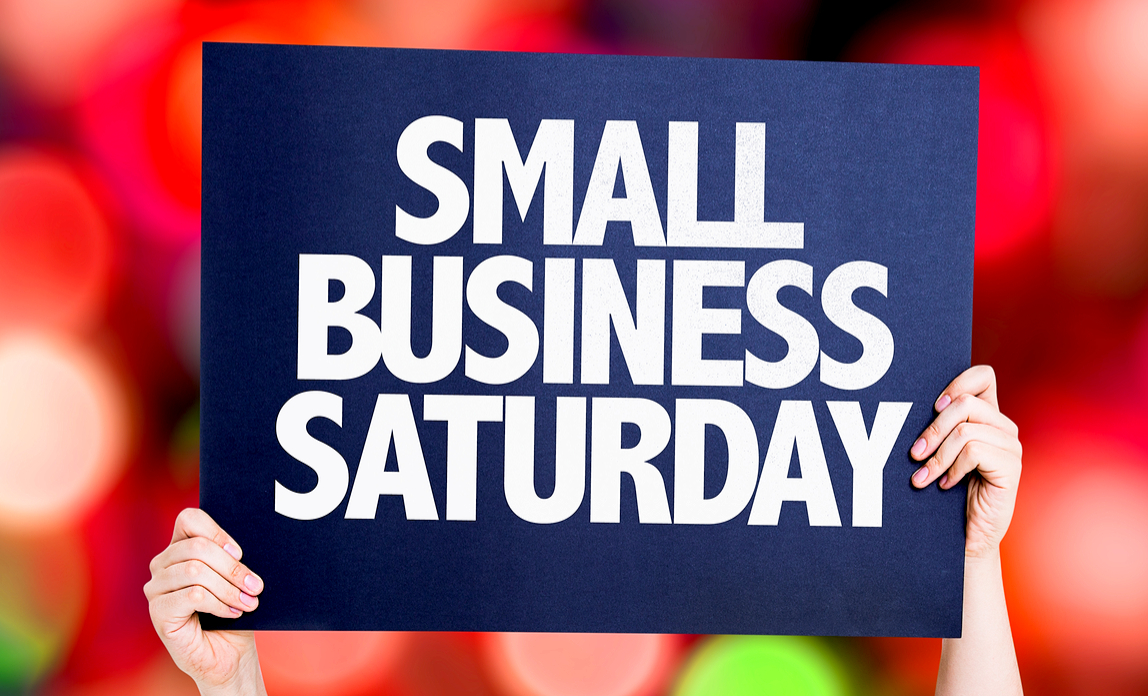 Small Business Saturday takes place on 3rd December this year. Now in its fourth year, this grassroots campaign has really taken off, inspiring people to support small, independent businesses of all kinds.
What's not to love about Small Business Saturday? If you run your own business, this is your special day so make the most of it! What's more, this is an event that really inspires customers too.
If you are still not sure whether to take part, consider this - last year, customers spent £623m with small firms on Small Business Saturday, up 24% on 2014.
It's not too late to join in; it's all about making sure you get noticed on the day. Here are ten easy steps to ensure you get the best possible results:
Step one: Register and advertise your business on the Small Business Saturday Small Business Finder service for free.
Step two: Download the Small Business Saturday logo to use on your website, in your store front and across your social media sites.
Step three: Download the marketing pack from the Small Business Saturday website.
Step four: Find out what's going on in your area. 75% of local councils actively support the campaign with on the ground activities including Christmas fairs, free parking and networking events.
Step five: Spread the word. Use in-store signage, social media and email to let your customers know that you are part of Small Business Saturday and that you are planning something special.
Step six: Make the most of social media. Tell Small Business Saturday what you are up to and they will give you a shout out on their social media sites. Don't forget to use #SmallBizSatUK – this hashtag trended at number one on Small Business Saturday last year.
Step seven: Do something special. Hold an event, promote a special offer, organise some entertainment, decorate your store front, redesign your homepage, give away cupcakes, run a competition.
Step eight: Why not open a pop-up store for the day? If there's a fair or an event going on near you, bring your business to where the action is – it's a great way to meet a new audience, especially if you are exclusively online normally.
Step nine: Prepare for traffic. Whether you have a store, an office or an ecommerce website, you need to be ready for a burst of activity on Small Business Saturday. A few extra pairs of helping hands will ensure you meet your customers' expectations and help create a fun atmosphere that your customers will love.
Step ten: Keep up the momentum. Use Small Business Saturday to grow your customer base. Get people to sign up to your email newsletter and follow you on social media. That way, you'll see an uplift long after the event.
Copyright © 2016 Rachel Miller, editor of the Marketing Donut website.