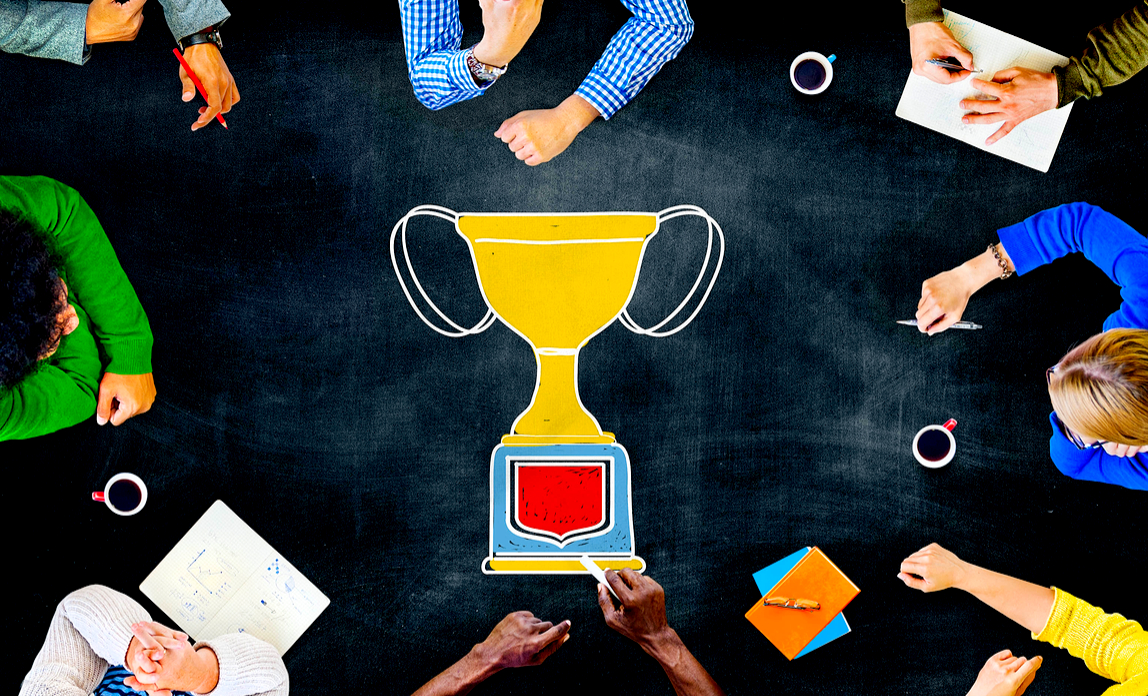 It is incredibly exciting when you or your business is nominated for your first award. Not only is it vindication for the – sometimes literal – sweat and tears you have expended but it proves that your passion and hard work is paying off; you are being recognised as a successful business in your own right.
Over the past 16 years, my digital marketing agency has been nominated for a number of awards that help to highlight our success along our journey and the growth of our team, company and reputation. But being nominated for an award doesn't just make us feel great - it serves a very real and important business purpose.
Increasing visibility
For all SMEs, increasing visibility and brand awareness is an important goal. There are many digital methods for increasing visibility, but there are just as many ways that are offline and applying for business awards is just one of these methods.
Being shortlisted for awards puts you into the public eye; and winning, of course, makes you even more visible. Whether in trade articles, local newspapers or through simply putting your name alongside other successful companies within your industry, awards help to build brand awareness and highlight the prowess and potential of your organisation.
Building trust
Being nominated for an award also shows your clients and potential clients that you can be trusted – you are just as good as you say you are. Awards offer a verifiable, independent testimonial of your capabilities. This is particularly true when the award comes from a well-known or respected body. And while your service may speak for itself – with an array of glowing reviews and happy clients – building additional trust for your brand is well worth it.
An authority in your field
Glowing testimonials from satisfied customers can often be enough to spread the word of how excellent your services really are, but customers and potential clients have been bitten before and often need more convincing than just a reference. If you're fortunate enough to earn a recognised industry honour, you are showing that experts within your industry regard your work as exceptional and award-worthy; you're the best among peers.
Being able to put this stamp of approval on your website, in your store or on promotional materials helps to draw attention to your company's strengths. Moreover, it highlights to all potential customers that you are truly an authority within your field.
Building workplace pride
As an owner or MD of a business, being recognised with an award is, of course, fantastic. But any award reflects on your team. Everyone likes to be told that they are doing a great job, and being nominated or shortlisted for a business award is one way that your employees get a huge, industry-sized, thumbs up.
It's important to make sure that you recognise that this was a team effort and that you congratulate and thank your staff for all their hard work. You are all working towards the same goal of client satisfaction and growth and being nominated for, or even winning, an industry award is something that both you and your team should be extremely proud of.
An industry award can also do wonders for your recruitment strategy. However, this is only true if you make effective use of it in your marketing strategy (especially in a digital sense). Social media sites such as LinkedIn are used by everyone from graduate job seekers to investors to watch the progress of your company so don't forget to highlight your award wins here.
Look towards growth
In short, award nominations can help you increase your brand visibility, build trust with new and existing clients and develop employee satisfaction; and these factors can help to grow your company as you bring in new clients and build your reputation and authority within your industry.
Sponsored post. Copyright © 2016 Vilayte Essa, founder and ceo of digital consultancy SearchQuest.