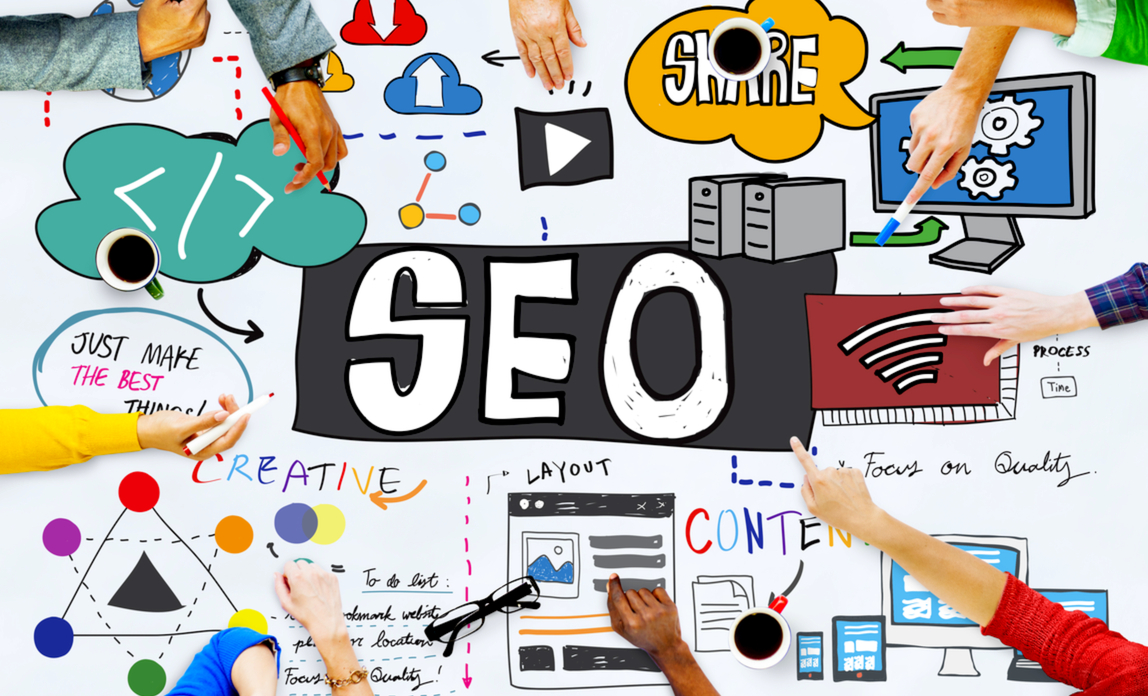 Anybody involved in website management or digital marketing understands the importance of SEO. However, there is an assumption that SEO is something that should be done some time after a business has launched and not right from the start.
The business case for early SEO investment
The fact is that online search is a space where you can compete against a million other results. In this ever more competitive marketplace, start-ups need to ensure that SEO forms a part of their launch marketing strategy.
Today, customers expect a business to have a strong digital presence; those that do not are often distrusted, so a start-up without a well-ranked website and prominent social media pages may find that it fails to launch.
The impact of high rankings
High rankings can increase business leads exponentially, while those who fail to invest in SEO can quickly lose out to competitors when it comes to sales, market share and reputation.
American SEO guru Bruce Clay memorably said: "It is not the job of search engine optimisation to make a pig fly. It is the job of SEO to genetically re-engineer the website so that it becomes an eagle."
Yet despite the obvious benefits, some still struggle to monetise the benefits of SEO and get a return on investment.
This is partly because a good SEO campaign is just one strand of an effective marketing strategy. As such, it is not always easy to attribute an increase in sales or performance to one particular tactic.
Start-ups should make the most of all available marketing channels to get the biggest and broadest exposure. This includes magazine and newspaper ads, articles, radio ads, web banner ads and promotional blog posts, as well as social media.
But it is also important to stress the damage you can do to your website if you fail to invest in SEO. As Bruce Clay puts it: "Lack of SEO is a bug on your site."
Click through rates
As Google has evolved, different metrics for measuring and predicting success in SEO have come and gone. Understanding how SEO effectiveness is assessed can give us some insights into how and why it is important.
A popular way of measuring current performance against the potential benefits of improved SEO is by examining click through rates (CTRs). CTR models measure the maximum traffic potential from certain search results and compare these with your own website's performance.
In order to evaluate CTRs, you need to identify the important keywords for your business. Google's keyword planner is a great resource, it's free of charge and can be used in combination with your AdWords account. The keyword planner allows you to search for keyword and advertising terms that relate to a specific product or service or to your landing page. Depending on your industry and market, you might be looking at anything from 500 to 10,000 keywords.
Once the keywords are identified, the next step is to use a ranking tool to assess visibility. Again, ranking data is freely available from the Google search console, although many experts find that it is better to spend a little money on a specialist platform to get an accurate picture.
Armed with this information, you are now in a position to understand your keywords and their associated search volumes and ranking positions. By applying a CTR model, you can gain a picture of the total traffic potential, and how much you are actually achieving.
Forecasting the benefits of SEO
CTR models show where you are and where you could be but how can you use this information to produce a realistic forecast?
As with any forecasting, there is no cast iron formula - you need to understand your industry, your market and your competitors. In the most competitive markets, a 3-5% increase in traffic share is perfectly feasible, and in some markets, a serious investment can easily realise an improvement of more than 10%.
Before launch, you should be fully aware of your major keywords, and which other businesses are performing well with these terms. Once your website is live, which should be months before the official launch, you can monitor keyword positions in Google's search console and see where your SEO work is needed most.
This way, you can make gains towards the top spots in time for your official launch.
Sponsored post. Copyright © 2017 Jon Wade is content manager at Freelance SEO.