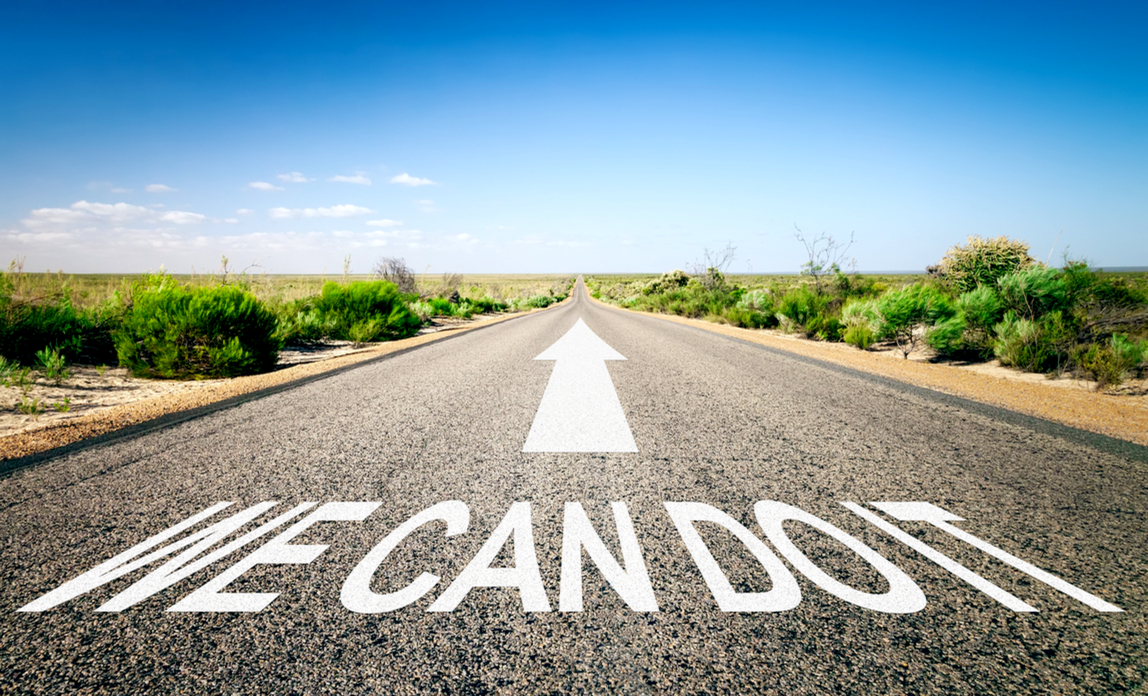 How do you reconcile the news that small business owners are worried about rising business costs and life after Brexit, and yet many are optimistic about the year ahead?
We've conducted a new survey (Is the future bright for small businesses?), and it shows just that.
On the one hand, the findings reveal that rising costs and Brexit negotiations are serious concerns for the UK's small business owners.
And yet, despite political turmoil and economic uncertainty, 47% of business owners have told us they believe the outlook for 2017 is likely to be better than 2016 - a year that actually turned out to be much better than most economists predicted.
If that 47% figure sounds somewhat underwhelming, bear in mind that a further 35% told us they are, understandably, unsure what's in store. Only 18% of small business owners said things are going to get worse this year.
It's not as if the appetite for Brexit has materially changed since the country was split down the middle in last year's referendum. Today, our survey shows that 51% believe leaving the EU will make Britain a better place to do business (and 49% disagree) - so no change there then.
And yet, only one in five small business owners is "very confident" that the Government can deliver a good Brexit deal for SMEs.
Rising costs
Meanwhile, one third of businesses say their business costs have risen "significantly" in 2016. In fact, only 2% - a tiny fraction of the SME population - could say that being an employer has become cheaper.
Despite these challenges, many businesses are looking to invest and grow in 2017 - 39% plan to increase spending and 36% plan to recruit new staff.
And there's definitely an optimistic feel about SME investment priorities in 2017 - top of the spending list is sales and marketing (for 57%), followed by IT and technology (41%), equipment, plant and machinery (32%), and training and development (31%).
Behind the statistics
Of course anyone can slice and dice the statistics to tell a story. And finding any kind of consensus right now is nigh on impossible.
But if you examine the feedback that we got from small businesses owners in our survey, a common thread does emerge. Despite the external threats and challenges they are undoubtedly facing, business owners are focusing on their own strengths and looking for new opportunities.
These are just two of the comments we received but many told the same story:
"I believe we have to take control of our own destiny in terms of business and I intend to do just that. I can't afford to wait around, pondering whether Brexit will be better or worse for me; I intend to get on regardless."
"I'm not bothered about Brexit or Trump. Yes, it may or may not affect the global economy, but it's up to me to grow my business. It's up to me to go out hunting for new customers. The buck stops with me to ensure my business thrives."
This is about grit and determination; it's about rolling up your sleeves and playing the hand you've been dealt. Above all though, it proves that our level-headed small business owners have not forgotten the fundamentals.
In times of change, it's always a good idea to go back to basics and do a SWOT analysis - yes, there may be threats on the horizon and weaknesses in your business, but there will always be strengths and opportunities too.
Rachel Miller is the editor of Marketing Donut.