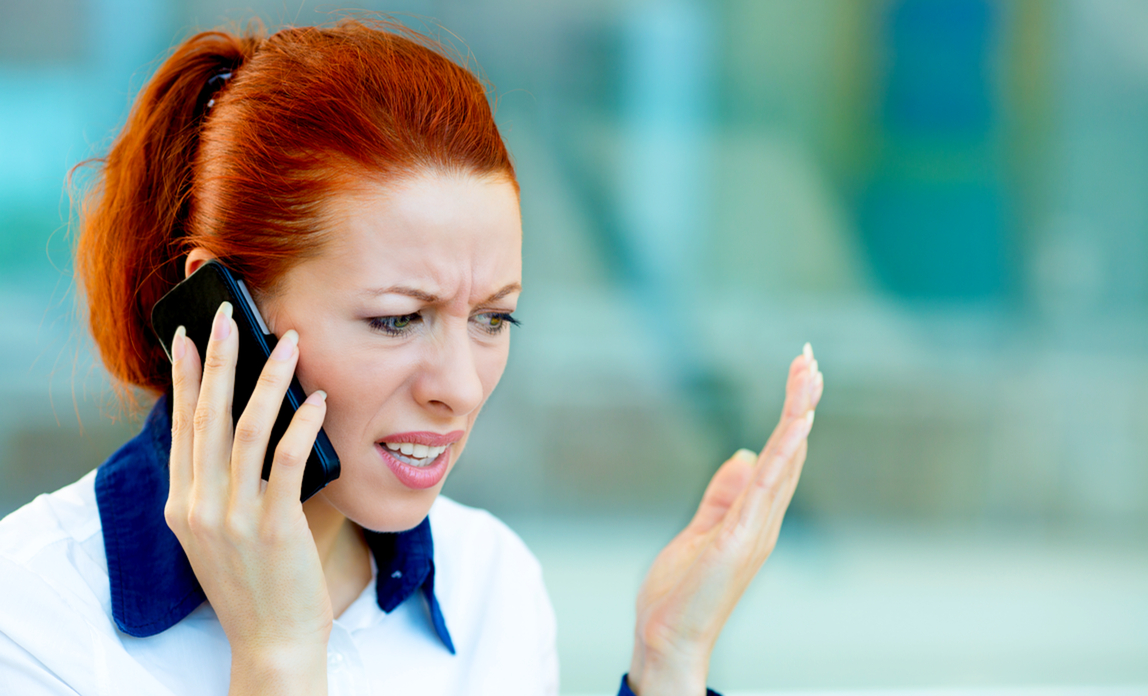 Imagine walking into a shop and finding no one at the till. That's exactly what happens when a customer calls a business and gets no answer.
When the ringing stops and the voicemail greeting starts, a staggering 69% of people will hang up. Essentially they see no one at the till, so they walk straight back out.
For a business owner, that spells trouble. That customer will simply call the next supplier on their list or Google a competitor. They've let that customer get away. They may as well have torn money up.
One in three businesses rely on voicemail
Whilst we know that pretty much everyone dislikes leaving voicemail messages, so many businesses - especially those run from mobiles - have no solution in place. We found out that one in three small businesses still rely on voicemail to take care of calls when they're too busy to answer them - and, for a hectic small business owner, it can be a daily battle to answer the phone and keep on top of calls.
With our dependency on our mobiles increasing, this oversight means that UK small enterprises are losing a fortune in lost opportunities. In short, voicemail use can seriously affect their bottom line.
Is anybody there?
Phone calls are no longer a research tool - that's handled by social media, websites or email - now they're the final reassurance prior to a purchase. Essentially, these phone calls are hot leads that no new business can afford to lose.
There's no way a savvy business owner would leave an interested customer unattended in their shop or office wondering where everyone is. That's a cardinal sin of running a business. And the same principle applies to a customer who calls.
When a real person answers customer calls, they can start to build that vital customer relationship - even if all they do at this stage is to take a few details and arrange a return call. It really is that simple. This is something larger companies adopted long ago; now many small businesses are starting to realise the value of ditching voicemail in place of a real person answering their calls.
Sponsored post. Copyright © 2017 Moneypenny, the UK's leading telephone answering specialist.