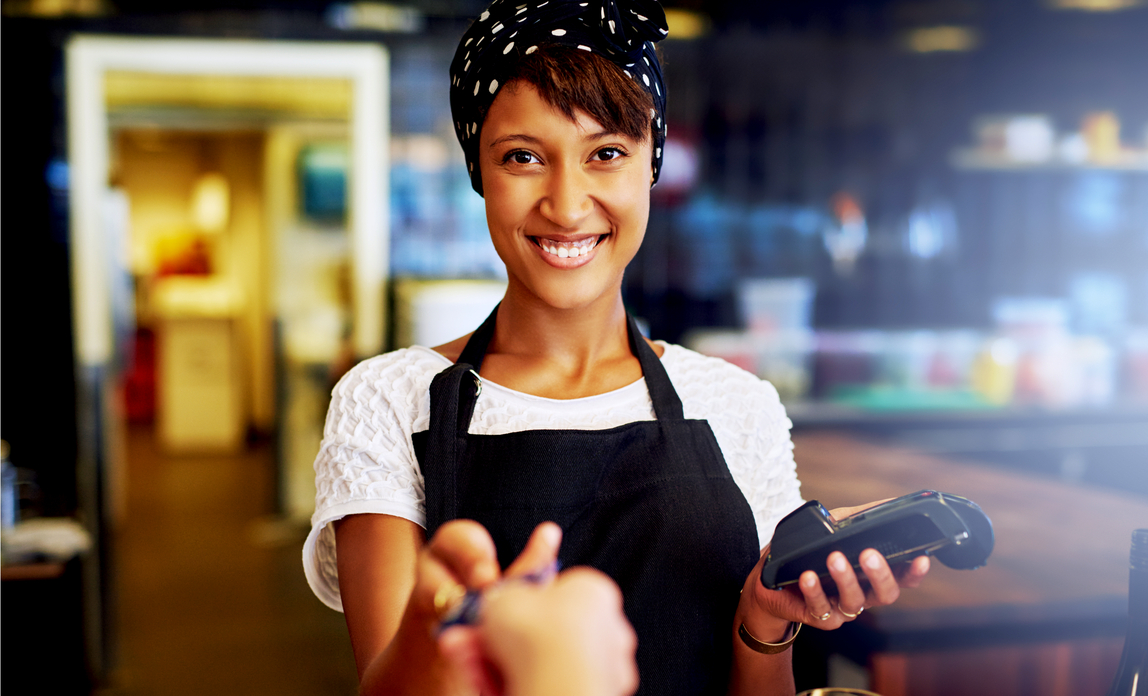 Merchant services bridge the gap between your business and the customer when it comes to financial transactions, helping you to take card payments quickly, easily and securely - whether in person, over the telephone or online.
Most businesses use some kind of merchant service to take payments because they provide an efficient customer service, they streamline business operations and ensure prompt payments.
Our step-by-step article, how to take payments, highlights the importance of taking payments from customers promptly and suggests ways you can ensure funds hit your account as quickly as possible to maintain cash flow.
But how do you decide which is the right merchant provider and service for your customers and your business? Here are some top tips to help you out:
1. List your services
First, do your homework and list the services you require. Although setting up with a merchant provider does not need to be challenging, it's not as simple as just plugging in a PDQ machine and away you go. Does your business need a mobile machine or a virtual terminal? Do you need a solution for an ecommerce store? You may want to set up an EPoS system to integrate your CRM and stock inventory.
2. Transaction value
Most merchant providers work their contracts by offsetting costs. In general, the higher the fee per transaction, the lower the monthly contract fee - and the higher the monthly fee, the lower the transaction charge. It's important that you understand how your business operates so you can make an informed, commercial decision about your merchant service. If you are going to be making lots of transactions over a long period of time, you may be better off choosing a service where you pay a higher monthly fee.
3. Security
How secure is the merchant provider's system? Cyber security is an increasing consideration for ecommerce businesses and it's crucial that businesses have security in place to prevent customer information being obtained fraudulently. If security is breached you will lose your customers' trust and potentially their business, so challenge the merchant provider on their system and make sure they provide a secure service.
4. Shop around
Not all merchant providers carry the same costs, contracts and stipulations. It's worth getting independent advice on the right type of merchant account, payment gateway, POS system or card terminal for your business. It's a competitive market; so take the time to shop around and compare deals. Establish your requirements, estimate what you can afford, make enquiries and be wary of hidden charges.
Establishing both your business requirements and customer needs will help you find the best solution and it will enable you to choose the most effective merchant service for your business.
Sponsored post. Copyright © 2017 Libby James, co-founder of Merchant Advice Service.