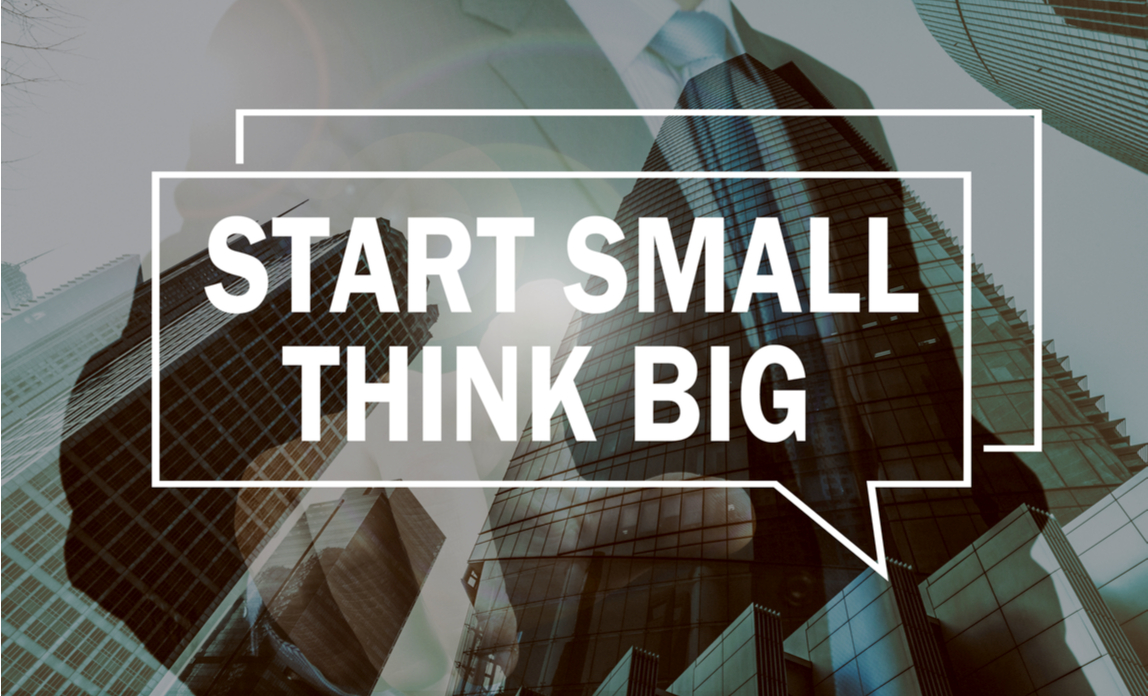 There's no doubt about it - the UK has a thriving enterprise culture. According to the Department for Business, Energy and Industrial Strategy, the number of private sector businesses increased by almost 100,000 in the year to the start of 2016, with an 8% rise in the total number of companies.
It's little wonder then that the OECD ranks the UK third in the world for start-ups. We already know that SMEs are at the beating heart of our economy, representing some 99.9% of businesses and employing more than 60% of the private sector workforce.
The scale-up challenge
But these positive figures mask a serious problem in our small business eco-system. Too many of our start-ups are failing to become "scale-ups" - businesses that grow rapidly in revenue and turnover, and which have the potential to put a rocket under an economy. The OECD ranks us 13th on this measure. This is worrying, because a rocket may be just what we need.
As Brexit looms larger, it's clear that the UK is facing considerable economic challenges and uncertainties. The Bank of England recently revised downwards its 2017 growth forecast and warned of the negative effect of rising inflation on real wages and household finances.
Meanwhile, the Federation of Small Businesses (FSB) has said SMEs face a massive financing and support gap unless a direct replacement is found for £3.6bn of EU funding that will be lost after 2020. It is also becoming more apparent that Brexit could see multi-nationals cutting UK jobs and moving some of their operations overseas.
The Brexit effect
I am not unduly pessimistic about the long-term economic impact of Brexit, but I am realistic. There's sure to be some short-to-medium-term pain as the UK readjusts and refocuses in a post-EU membership landscape. How severe that could be will depend on the exit deal we ultimately reach with the EU and our own policy responses.
We must find ways to help more businesses reach the scale-up stage - and this is just what a Parliamentary Business, Energy and Industrial Strategy Committee inquiry is currently seeking to do.
Access to funding
The inquiry will need to consider access to finance, which can be a major barrier to businesses scaling up. There are many financing options for SMEs but businesses are not always aware of them. That means part of the answer to our scale-up conundrum could be educating businesses about programmes such as the Enterprise Investment Scheme (EIS).
Since EIS was launched in 1993-94, over 26,000 individual companies have received investment through the scheme and over £15.9bn of funds have been raised. That is a fantastic achievement. But we believe many more businesses could benefit from EIS - and the start-up-focused Seed EIS - if they knew more about them.
The EIS Association (EISA) has produced an easy-to-read guide, Grow your business with the Enterprise Investment Scheme, designed to provide a simple overview of how EIS and SEIS work, their benefits, and how to get funding. EISA will also be holding regional funding workshops later in the year where businesses can find out more about how to get EIS and SEIS funding.
We believe EIS and SEIS could unlock the growth potential of many UK start-ups. That, in turn, will help safeguard our economic future after Brexit.
Sponsored post. Copyright © 2017 Mark Brownridge, director general, the EIS Association.