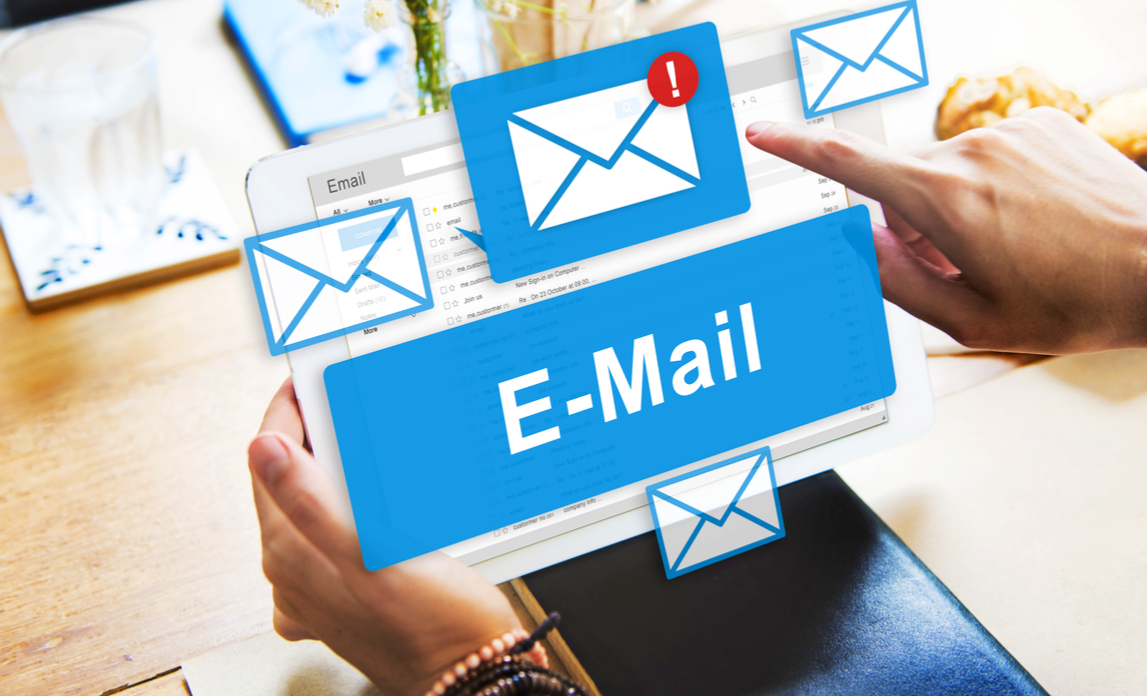 Email marketing is a powerful business tool and a high revenue generator that should not be underestimated. According to a report by the UK's Direct Marketing Association, email marketing has an average ROI of £38 for each £1 spent.
If you want to get the best results from your email marketing, then you need to define your approach. Here are some tweaks you can make to your email strategy that will give you an immediate and significant boost in revenue.
1. Segment your email database
There are two common approaches to email marketing. The first is the batch-and-blast approach, where you have all your subscribers in one list and you email them all in one go. This approach should be avoided since it has the potential to frustrate customers and be seen as another spam email in their inbox.
With a segmented approach, you categorise your subscribers based on their interests. This is the best way to approach customers because it puts your customer at the centre of your email marketing by sending relevant messaging that is targeted.
The segmented approach will give you 208% higher conversion rates compared to blast emails (according to a study by Marketing Sherpa). You can segment emails based on interests, gender, age, purchase behavior and interactions with your website. The more segmented you make your emails, the better results you will get.
2. Optimise the timing of your messages
Think about the time zone your customers are in, how they spend their day and when they will be most receptive to messages. If you send messages to customers in the middle of the night, then you are less likely to get results.
Research from Customer.io has shown that Tuesday is the best day to send emails with an open rate of 18% (the highest compared to other weekdays). Also, sending emails in the afternoon will yield a higher open rate since most people checking emails in the morning want to start their day on a productive note and often stash emails away.
3. Cross-sell and upsell to increase conversions
Cross-selling and upselling are smart ways to increase revenue and maximise the value each customer brings to your business. Amazon has revealed that 35% of its yearly sales have come from cross-selling, which it achieved using email marketing recommendations to increase the number of sales.
Offer your customers products from categories related to the one previously purchased by linking emails to customer data and intelligence. You will find the conversion rate from existing customers is usually much higher than with new customers.
4. Keep customer rewards in mind
Your customers are receiving hundreds of emails a day. This makes it extremely challenging to compete and create an email that will stand out from the crowd. Avoid sending generic content to readers; instead send custom messages with personalised offers. If you target campaigns at your audience's specific needs, you can double open rates.
5. Make it personal
According to Experian, personalised emails generate six times higher transaction rates. The best way to personalise your emails is to understand your customer and who you are targeting. You can do this by creating buyer personas - a vision of your ideal customers.
Another approach is to position your offer specifically to a particular segment and align it with their needs and interests. This is much more likely to resonate with your audience and result in better conversions.
6. Execute an abandoned basket follow-up strategy
A large number of website visitors will not make it all the way through your sales funnel. At various stages between entering your website and making a purchase, a large number will drop off.
According to a study by Baymard Research, the average basket is abandoned by a staggering 69% of website visitors. Email follow-ups are a great strategy for recouping these lost sales. Don't be afraid to go back and nudge those prospects - they could one day become your most loyal customers.
Sponsored post. Copyright © 2017 Enchant is one of the UK's leading email marketing and lifecycle marketing agencies.