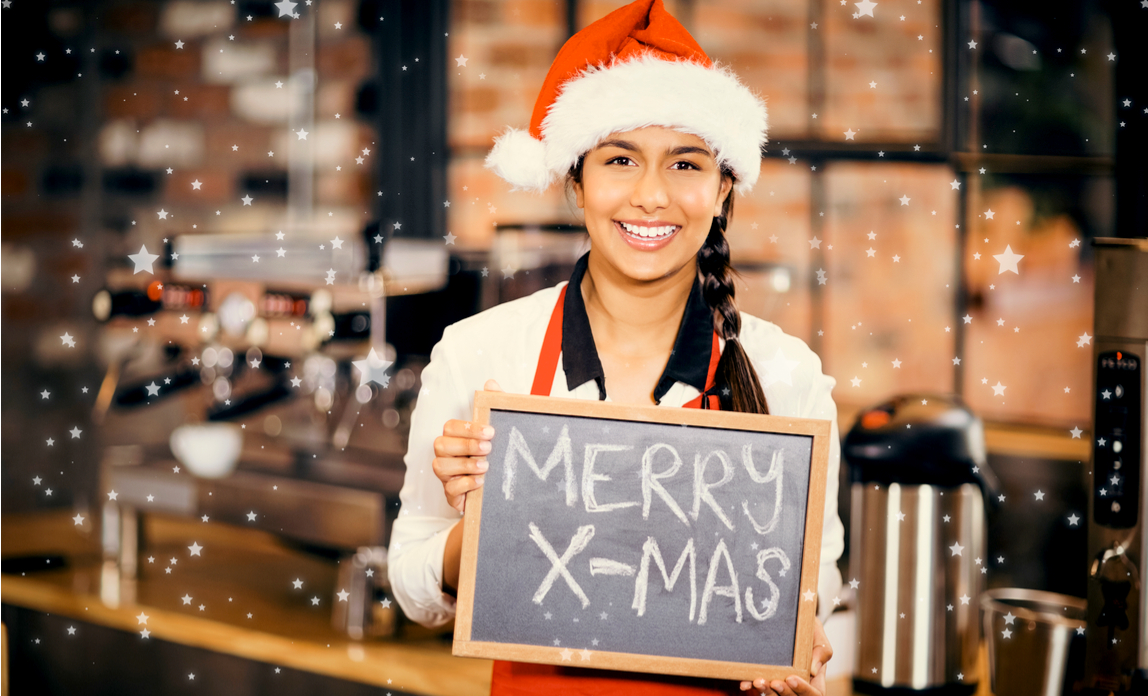 As 2017 draws to a close, we've picked out some of the best nuggets of advice from the entrepreneurs and business owners that have generously shared their start-up and scale-up stories with us this year.
Have a great Christmas break; we hope some of these words of wisdom will inspire to take the plunge and start or grow your business in 2018.
Alice Weightman, founder and ceo of The Work Crowd: "Trust your gut. If you have an idea that you genuinely feel can be successful, give it a go. Talk to as many people as possible to find out what you need to know to make it happen. The decisions are down to you, but you'll learn about your options more quickly."
How I turned a good idea into a great business
Ari Last, co-founder of bubble: "Talk to your customers as much as you possibly can - both before and after you launch. It will save you loads of time and money and you'll have a much better product at the end of it. Be picky with your investors and try your best to find supportive, knowledgeable people who can help you with more than just their money."
How we launched our babysitting app bubble
Stephen Leguillon, ceo and co-founder, La Belle Assiette: "If you have a scalable business model, the market opportunity is there and the timing is right - why wait? Don't underestimate the importance of building the right team. Recruits must be totally committed to safeguarding the values that make your business special."
How we've scaled La Belle Assiette while retaining our core values
Joseph Chakra, founder of Sloane Brothers Frozen Yoghurt Co: "Don't delegate at the start. When establishing a new business, you need to be fully involved in every decision. However, you must delegate once the operation is up and running and you have the right team. Have a very thick skin. You will get knocked back often but don't give up. You will encounter a lot of walls, just learn to climb them or go around them."
How we found the right location for our new business
Laura Tenison, founder of JoJoMamanBébé: "Running and scaling a business requires a huge amount of hard work. Make sure your branding is consistent throughout and protect it while scaling your business. Remain ethical and honest - no matter how big you grow. It might sound moralistic, but it goes a very long way."
How Laura Tenison scaled JoJoMamanBébé
Deborah de Maio and Rem Malloy, co-founders of Italy4Real: "It's important to work with people you can rely on to bring the same commitment and enthusiasm as you – that's definitely crucial in a business partner and is a great reason to consider teaming up as a family."
How a mother and son built their successful travel business
João Pedro Montes, founder of Wine With Spirit: "Push the boundaries. Whatever you do, make sure it is taking you closer to achieving your goal. Run away from your comfort zone. Don't be afraid of challenging the status quo. Dream big and push yourself hard."
How we created an innovative wine business
Adee Phelan, founder of SKNHEAD: "Get the timing right. Use Google Trends, keep an eye out for news stories and track the zeitgeist to identify whether your market is growing, shrinking, or staying level. Your ideal launch window is during a period of rapid growth. Spot gaps in the market. Establish a firm position in a popular yet under-serviced niche."
Birth of a brand: the SKNHEAD story
Alex Tebbs, co-founder of VIA: "Be prepared to make sacrifices. Our first year was more difficult than we could imagine. We ploughed everything into the business to make it work – we even sold our cars and moved in together to save money. To grow quickly you must have a product you're willing to stand by at all times – constantly reinvesting, improving and progressing."
How we launched our own tech communications company
Rob and Paul Forkan, founders of Gandys: "Make sure your business has solid foundations before you attempt to grow it. Build a good team - you won't grow without good people. Try to limit risks as far as you can. In particular, avoid overstretching your resources."
How Gandys grew its brand and business
Gill Hayward and Kellie Forbes, founders of YOUWorld: "Your factory or manufacturer is more than just a supplier. Good relationships are vital - you never know when you are going to need a special favour, such as a rush order that needs to hit a particular deadline."
From idea to reality: how we created the YUUbag
Adelle Smith, owner and creative director of BKD: "You need to live and breathe your business. You'll have to work your backside off, too, if you want to succeed. Outsource things you're not good at or don't like doing. And build a great team of people who believe in what you're doing, enjoy their jobs and work hard - but who always have a smile on their face."
How I started and developed my children's baking business BKD