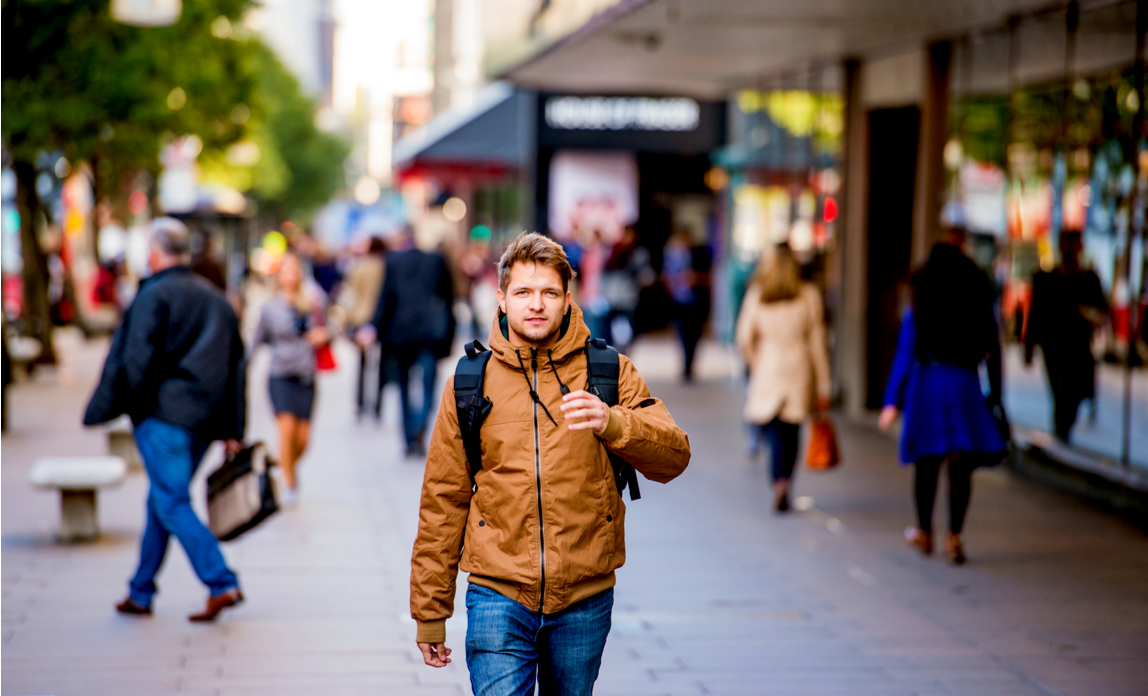 It's estimated that nearly half of all high street shops will close between 2020 and 2030, with ecommerce accounting for 40% of all UK retail sales, according to ParcelHero.
So, is the high street finally dead?
Not at all! While many retail shops have closed their doors, other sectors such as coffee shops, takeaway food outlets, other leisure-related shops and fashion are seeing growth.
Here are four areas where I believe the high street is still king - and will remain essential for start-up brands, particularly in the fashion sector.
Breaking through
Brands give retailers a marketing budget - whether they sell online or on the high street. Ecommerce sites charge a lot for their prime advertising positions, whereas in-store advertising is a much more level playing field.
This means that new businesses can gain more visibility for their products in-store than online, helping them toward that essential first purchase. Without that visibility, new brands will struggle to break through into the mainstream.
Trying it on
When a customer purchases from a brand for the first time, they'll need to know that the product is high-quality and will meet their needs. They'll want to see colour and size options for themselves, rather than relying on product shots.
Some retailers, such as ASOS, use free delivery and returns to get around the issue of trying before you buy, but most retailers don't have the resources to match this. This means high street retail is still essential for most fashion purchases.
Building trust
Another reason why brands won't abandon the high street is the powerful effect associating with established retailers can have, especially for new start-ups. Brands can be viewed with scepticism if they are unknown and untested. Online, the situation is even more challenging - buyers have few guarantees that the product will be as advertised, or that they will even receive the item.
New or relatively unknown brands can benefit greatly from the association with a bigger, established, and trusted high street brand. Customers know that if they go to John Lewis, for example, the products on offer will have been tested for quality - that reassurance makes a purchase more likely.
Getting feedback
Feedback is essential for most brands. Not only does it help you improve, it connects you with what your customers actually want. As a footwear brand, we find this feedback invaluable to our design process and wouldn't have found the success we have without it.
For example, we regularly meet with retailers to find out what customers have been saying about our products on the shop floor. We often hear things like: "they would love it in this colour", or "it would be perfect if it had a buckle", and we integrate that feedback into our design process.
Only on the high street can you access such rapid and specific feedback - making the high street essential for the development of new, exciting trends.
Sponsored post. Copyright © 2018 Jonnie Matthew, founder of Solillas.