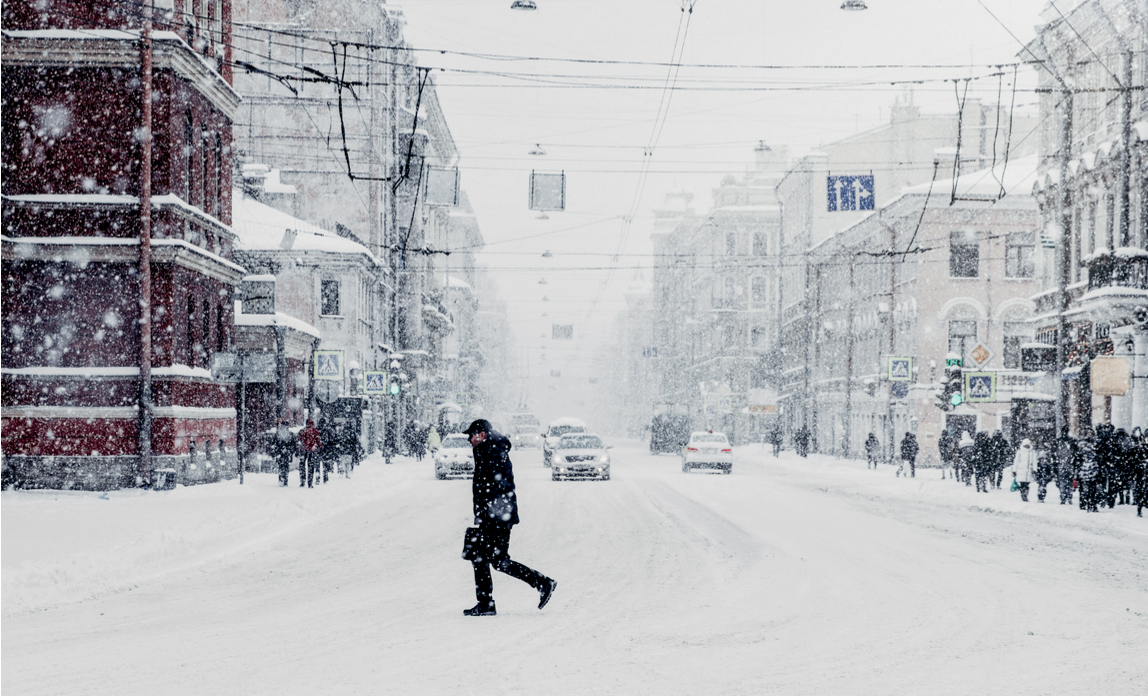 Despite the first day of spring being just around the corner, the snow has finally arrived across the whole of the UK. With travel disruption a strong possibility, Jane Crosby answers some common questions about employee rights when the weather is bad.
Are employees entitled to pay if they can't get to work in bad weather?
The responsibility is on employees to attend work. Generally, there is no legal right entitling them to be paid if they are unable to attend work because of transport problems (such as cancelled trains or tube strikes), and in certain circumstances it can be treated as an unauthorised absence.
You may have contractual, collective or custom and practice arrangements in place relating to pay in such situations - and employees could be entitled to pay in accordance with any of these.
Where their usual means of transport is out of action, it is reasonable to ask employees to explore other ways of getting into work. It is important though that you don't put them under pressure to risk their safety.
Also remember that while alternative travel arrangements may be possible for some people, this may not be an option for employees who have a disability. Employers need to be careful how they administer adverse weather policies in order to not be discriminatory.
If I close the office, do I have to pay my employees?
Generally, employees are entitled to be paid if you close the office. If you make a deduction from their pay, they would have the right to bring a claim for unauthorised deduction of wages and/or breach of contract.
One of the exceptions to this is if they agree otherwise, or if their employment contract has a clause entitling you to lay them off without pay. There are complex rules which apply to such clauses, and since employees may be entitled to pay at a specified rate you should take legal advice.
What about asking them to work from another location?
A flexible approach is likely to be the most effective way of dealing with bad weather and travel disruption, and you could discuss the possibility of working from home, travelling to a different office branch, being paid but making the time up at a later date, or taking the time off as paid annual leave or as unpaid time off to care for dependants.
Remember that you can't force employees to take the time off as holiday without their agreement, unless their employment contract contains an express right entitling you to do so.
My employee can't attend work because their childcare has fallen through…
A parent of a child has the right to take a reasonable amount of time off where it is necessary to deal with the unexpected disruption, termination or breakdown of childcare arrangements, such as a school closing in bad weather. Usually they will not be entitled to be paid for this day, unless your policies state otherwise. They are, however, protected from suffering any detriment for taking the time off.
You are entitled to expect that an affected employee will inform you of their absence as soon as reasonably practical, and state how long they expect to be away from work.
What is the minimum temperature for an office?
Health and safety regulations state that an indoor workroom, such as an office, should provide reasonable comfort without the need for special clothing and normally be at least 16°C.
This winter is likely to see more travel disruptions - but if employers have a clear adverse weather policy in place and the ability to allow employees to work from home or from an alternative workplace, this may help alleviate the misery for commuters.
Sponsored post. Copyright © 2018 Jane Crosby at law firm Hart Brown.