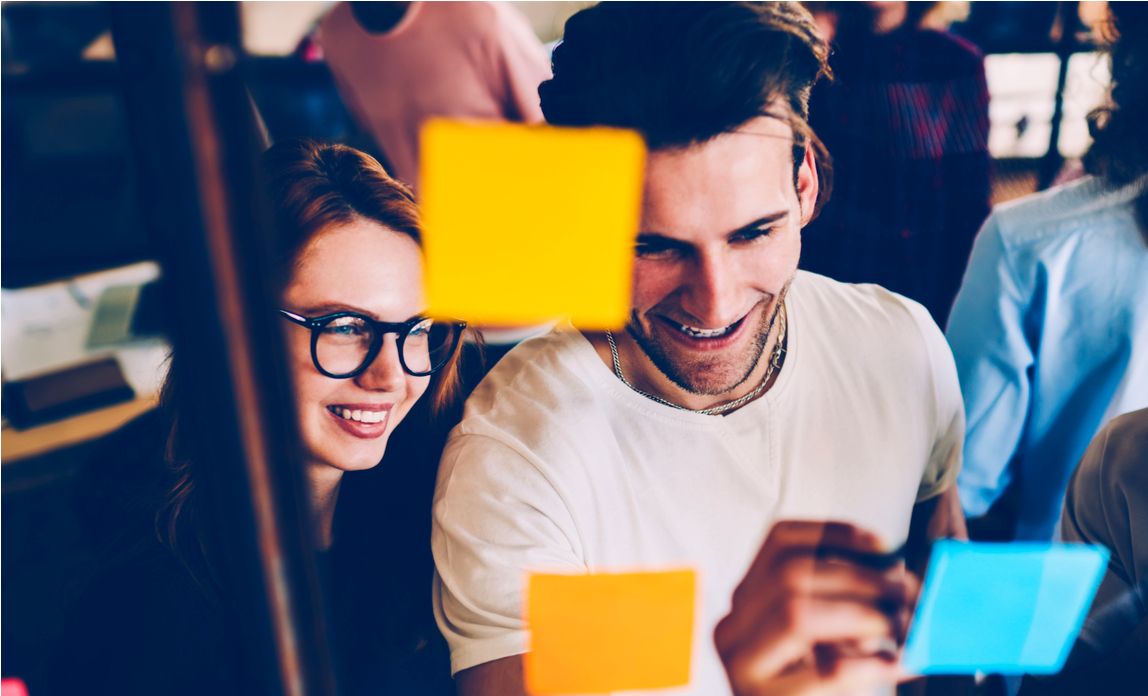 Anyone who has launched their own business knows how tough the competition is. Roughly 80% of new businesses survive their first year; however around half cease to exist after five years. In order to survive, entrepreneurs need to do more than start a business. They need to completely disrupt an industry.
But sometimes disruption is less about completely reinventing an established industry. Instead, it can be taking something that works, optimising it and adapting it for the digital world.
Here are four steps that entrepreneurs can take in order to be truly disruptive.
1. Provide a solution to an existing problem
The key to creating a successful business is to highlight a problem and provide a solution to draw in your customers. This can be discovering completely new markets to reach untapped customer needs, or by thinking outside the box to provide a better solution than what's already on offer.
Take the food industry. The future of food is changing, and more people around the world are demanding vegetarian and vegan products. At the end of 2017, it was reported that vegetarianism rose by 400% in Portugal, while demand for vegan and vegetarian food increased by 987% worldwide.
British-based start-up Huel are tackling this problem by offering customers "nutritionally complete" meals that are totally vegan. The brand is also tackling the food waste crisis by keeping meals powdered to ensure a long shelf life.
An estimated 10 million tonnes of food waste is thrown out across the UK every year, according to WRAP (Waste and Resources Action Programme). By increasing the shelf life of its food as well as being affordable, Huel is able to ensure that everyone has access to meals without sacrificing the nutritional value.
2. Create an unbeatable customer experience
There's no doubt that excellent customer service leads to profits; customers will be more willing to become repeat buyers and are more likely to recommend your services to friends and family. Improving customer service also caters to the instant gratification that shoppers have come to expect. Millennials notoriously expect quick solutions, especially online, and a wave of businesses across all industries are trying to cater to this.
With many UK shoppers preferring next-day delivery when checking out, many online retailers are having to introduce the option to prevent customers taking their business elsewhere. Amazon offer customers free next-day delivery as part of the benefits of its Prime subscription. Ecommerce giant ASOS has taken it a step further, introducing same day delivery in certain UK locations.
Other businesses are starting to buy into the instant gratification trend too, particularly with the growing use of chatbots. According to research, 60% of millennials have used a chatbot, with 70% of those reporting positive experiences in dealing with the company. Pizza Hut, for example, accepts orders via its Facebook chatbot, and Starbucks is experimenting with a similar feature in its My Barista app.
It has been predicted that by 2020, consumers will handle 85% of their engagement with a business without having to interact with another human.
3. Simplify an existing process to make it easier
Much like millennials searching for instant solutions, shoppers also want any process to be as simple as possible. Technology has had a massive impact on how we buy goods and use services. Businesses have capitalised on this, with Uber being the best example in recent years.
The cab service made hailing a taxi much easier, allowing users to pre-set their address to get them home at the touch of a button. It also automated payment, allowing users to split the fare with other passengers, and reduced uncertainty by providing information about the driver and car.
Since Uber's meteoric rise, Amazon have simplified their ordering process with the launch of the Amazon Dash Buttons for Prime members. The hardware connects to WiFi, and allows users to reorder favourite products by simply pressing the button when they're running low. Payment is automatically taken from the user's Amazon account, and products are sent to the address listed.
4. Understand shifts in consumer behaviour
When launching a new business, or growing an existing business, entrepreneurs should know the market inside out. This can highlight changes in consumer behaviour early on, giving you the chance to find and offer a solution to problems, which is exactly what the founders of Airbnb managed to do.
The founders of the home sharing platform already had experience in the hospitality industry. They noticed the success of boutique hotels, recognising that travellers wanted greater choice in accommodation and more authentic holiday experiences.
Fast forward a few years to a design conference in San Francisco, when most of the city's hotel rooms were sold out, and the founders rented out an air mattress on the floor of their apartment - inspiring the now million-dollar company. Going from air mattresses on floors to beach huts, luxury apartments and jungle treehouses, Airbnb boasts millions of places to stay in over 191 countries.
For any entrepreneur, being able to highlight problems in existing services is the only way to disrupt established businesses. Providing a cost-effective solution to these common problems can ensure customers are encouraged to use your products and services, which can drive sales and ultimately increase your return on investment.
Start-ups can pave the way in their industry by finding solutions and providing them in a simplified and speedy way.
Copyright © 2018 Sponsored post Oliver Stainforth