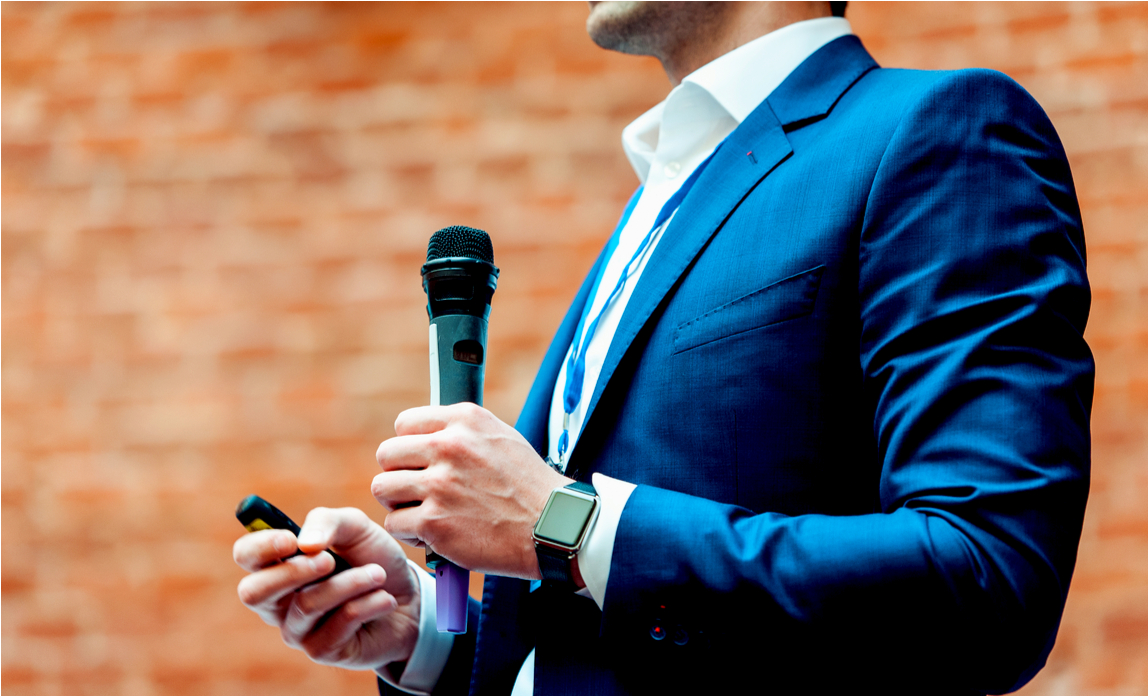 When you're starting up, it's easy to think you only need a great idea and plenty of drive to succeed. But business - just like life - is full of surprises. To be truly resilient, you need to listen to people who've really been there and done that… learning the hard lessons along the way.
Here at the Donuts we love the Secret Leaders podcast - full of hard-earned wisdom from high-profile entrepreneurs in the UK and beyond. They share their advice on everything from effective leadership to raising capital and overcoming serious challenges on the way to success.
Here's our round-up of the very best.
David Buttress, co-founder of Just Eat
Food delivery service Just Eat were the biggest tech IPO in the UK for a decade - but their initial quest for funding was rocky to say the least. Co-founder David Buttress explains how they grew the company from bootstrapped beginnings to floating for £1.5 billion on the London Stock Exchange.
Key quote: "We did a lot of VC [presentations] that were really unproductive and painful… people said 'local takeaways, really?' Even sophisticated VCs bring their personal bias when they judge a company."
Alicia Navarro, co-founder of Skimlinks
Innovative tech business Skimlinks helps online publishers monetise their content. Alicia gives her insights into running a seriously high-growth company, including the trials of raising funding during a recession, the qualities that have helped her thrive, and the best advice she ever received about business survival.
Key quote: "I like to understand things and I'm not afraid to question things… I don't care if I look ridiculous, which I often do!"
Nick Jenkins, founder of Moonpig
Although it's hard to imagine now, Moonpig saw big losses when it launched and didn't become profitable for several years. Founder Nick Jenkins explains how he started the company that he went on to sell for £120m, and how he steered it through its toughest times.
Key quote: "It's like a game of chess, you've got to think several moves ahead… before you start investing money, time and effort it's really important to think: what will this business look like in 10-15 years' time?"
Tamara Lohan, co-founder of Mr and Mrs Smith
Boutique hotel specialist Mr and Mrs Smith was the brainchild of Tamara and her husband James, and now employs more than 100 staff worldwide. She talks through what's she's learned from more than a decade in business, and how a positive attitude helped her take the business from small publisher to international brand.
Key quote: "Make sure that you've got a solid base before you go spending a lot of money in other countries… We didn't have any expertise [in call centres] and so we outsourced that. It was an absolute disaster! We did lose customers…"
Mills, co-founder of ustwo
Responsible for hit game Monument Valley, Apple's 2014 app of the year, ustwo is a boutique games studio. Co-founder Matt Miller ('Mills') doesn't believe in doing things the conventional way - putting company values and culture above all. He shares his insights into why you have to fail before you can succeed in business.
Key quote: "[Failed product] Honk was dreadful because it was an app that absolutely no-one needed or wanted, and it was proved by the fact that even though it was free, no-one downloaded it!"