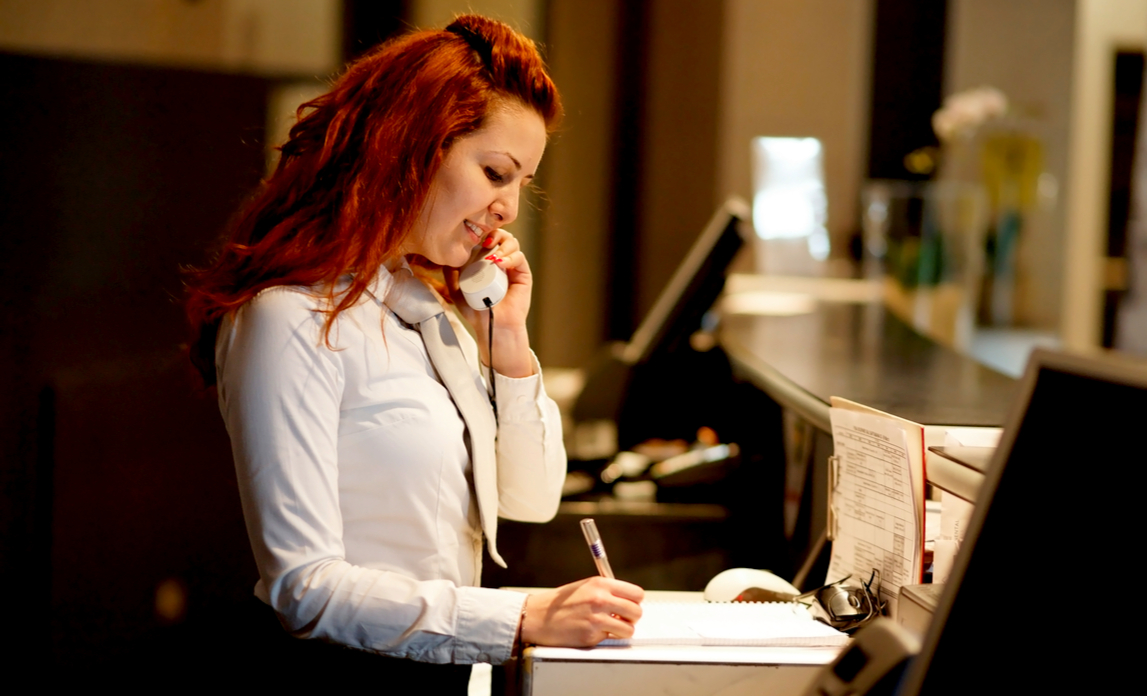 If you run a hotel or cosy bed and breakfast - or perhaps you're serious about your Airbnb business - it's important to look at the role telecoms can play in attracting customers.
Here's how your business could be missing out with older telecoms systems - and the benefits of investing in better.
The price of poor connectivity
When booking accommodation, in addition to location and price clients also check the facilities. Top of the list is wifi. Whether travelling for business or leisure, people expect a quality internet connection. If you think your business can rely on a standard broadband connection, you're missing a trick.
Here's what happens after a stay at a hotel with unreliable connectivity:
Complaints - reception is likely to get a complaint from the guest. "I've paid £XXX for this room and I can't even send emails."
Losing food/beverage revenue - if the guest cannot work in their room, lobby or bar/restaurant, they'll simply go somewhere else to get a decent connection. The hotel loses food and beverage revenues.
Reduced return bookings - unless they have no choice in the bookings, the chances are slim that the guest will stay there again. More lost revenue.
Poor reviews - we all check review sites when considering purchases, and we use them to help make decisions. Poor reviews on, for example, Feefo or Trustpilot impact revenue.
The same is true of poor or expensive telecoms. The traditional view among hotel guests is that calls made from a hotel room will cost a small fortune. This means that people avoid using the phone in their hotel room.
This is circular; the hotel then doesn't want to invest in upgrading their phone system because it doesn't bring in revenue, people don't use the phone because it's expensive… and round and round it goes.
Why hoteliers ignore the issue
When people are busy they can suffer from inertia when it comes to reviewing the price of their business services such as phone and broadband. Decent broadband and wifi doesn't have to be expensive. We recently upgraded the internet connection for a hotel that previously had a broadband connection. To pay for this, they needed to increase their occupancy levels by 0.2% or sell two more room bookings over the year.
It makes sense to get maximum benefit from all investments, so it's understandable that hoteliers keep a telecoms system for as long as it continues to work. However, there are costs being incurred and opportunities missed when doing this.
Legacy phone systems over five years old, and certainly those over ten years old, lack an upgrade path, and so need to have inbound lines to receive calls - costing money each time an inbound call is received as well as when outbound calls are made.
The benefits of upgrading
Although it may mean a significant investment, an upgraded phone system using SIP connections, providing free inbound and outbound calls, would start saving you money from day one.
Another huge benefit is being able to offer free calls to guests. Mobile signals are often poor in hotel rooms, so businesspeople struggle to work effectively. If the hotel is in a rural location, the mobile signal may be poor anyway, and when you factor in the building structure's impact on the signal it's even worse.
Free calls could be a powerful marketing tool. You may want to charge for international calls, but they would still be far cheaper than normal.
Meeting rooms also often generate considerable revenues for hotels. Being able to offer free or cheap conference calls in meeting rooms mean significant added value - attracting additional bookings.
What will it cost?
33%-50% of the cost of a new phone system is normally for handsets. However, most room handsets can be used when attached to a new PBX so they don't need to be replaced.
The handset on reception and in the offices may well be replaced to provide additional functionality, but that's a relatively small amount. Recent projects suggest £15-20K would provide a new phone system for a hotel up to 200 rooms.
Just based on call savings above, the investment is repaid in five years. That is without the additional marketing benefit and revenues that can be generated from guests.
Sponsored post. Copyright © 2018 Dave Millett, independent telecoms brokerage Equinox.