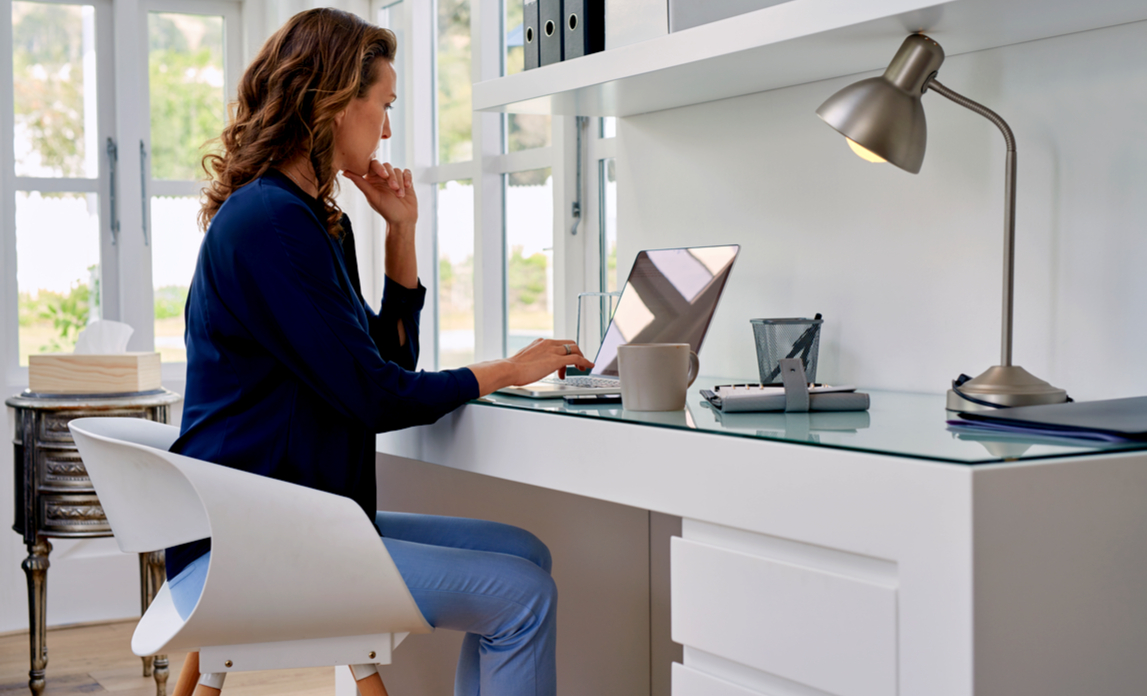 If you're used to working in a fast-paced, busy office, the transition to a home office can be a little unsettling. If you are embarking on a freelance career for the time, are taking advantage of new flexible working practices or simply want to be more productive outside your traditional working environment, a dedicated home office sounds like the perfect solution.
However, setting up this environment to be a fruitful, but also comfortable and welcoming space can be challenging.
Here are a few tips to help you on your way to becoming a home-office whizz.
Fit for purpose
Your Pinterest board or online shopping list may include some amazing gadgets, furniture and design ideas, but are they actually practical in the real world? When trying to stick to a budget, some of these creatively desirable items can take up a large chunk of cash, so it's important to be strict and not be swayed by design alone.
Technology is another important consideration, particularly when it comes to your productivity and efficiency. A fast internet connection is vital in almost any job and if you are likely to be conducting regular video calls, this is even more critical.
If your role involves processing lots of paperwork, you may need to source a printer that allows multi-feed scanning and printing.
If the majority of your work is digital, you may not need more than a simple wireless printer/scanner - but choosing one which allows you to print directly from devices such as mobiles and tablets could prove beneficial.
Comfort is important
Your home office is an environment that you could be spending around eight hours a day in - so it also needs to remain a comfortable space. This is where ergonomics come in.
The height of your desk and chair can be crucial in ensuring you are not placing too much strain on your back. Placing your laptop on a stand so it is level with your line of sight can also help.
Your chair needs to be well padded if you are planning to sit for prolonged periods. Using a supportive mouse mat or ergonomic keyboard could also remove undue strain on your wrists.
Another commonly overlooked consideration is room temperature. An environment that is either too hot or too cold will affect your concentration, alertness and general comfort. One option could be to Install a wall heater, which could cut down on electrical bills and allow you to heat this room independently of your main home heating.
Energy consumption and costs are likely to be your deciding factor over design, so do your research and check out reviews on sites such as ReviewWind to help you choose the best solution for your needs.
Personalise your space
When creating your home office, remember that this is your own personal space. Creating a home office gives you the freedom to make this space completely your own.
Giving your office personal touches will make this space inviting. Include pictures of things that motivate you, such as family and friends or that dream holiday you are saving for.
Similarly, cosmetic features such as brightening the office with plants or allowing lots of natural light can create a warm and stimulating space that will help keep your mind focussed.
Sponsored post. Copyright © 2018 Jess Edwin of ReviewWind