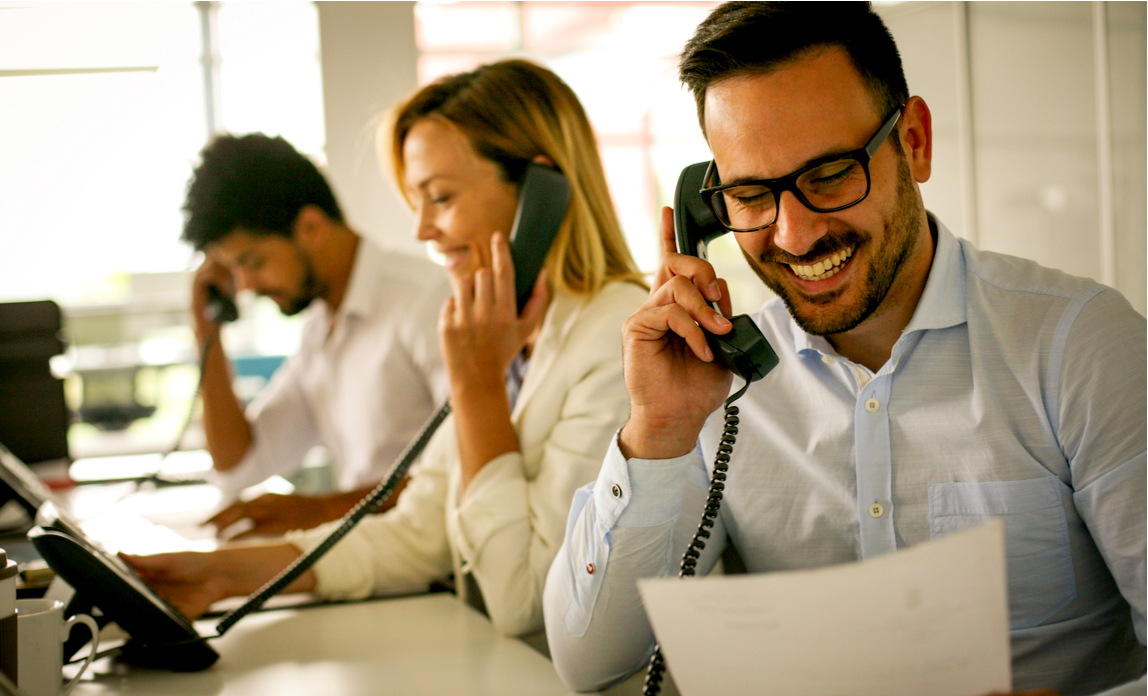 It seems that every aspect of our business lives is changing rapidly, including how we communicate with our customers. We keep coming up with new communication channels, such as live chat and chatbots - but when a client needs a fast and efficient answer, nothing beats a phone conversation.
Even back in 2013, a survey of 1,500 businesses found that companies who prioritized customer service had on average an 11% higher overall conversion rates on their websites. And this percentage has been growing ever since.
Here are some tools to help you establish great customer service by phone.
Making it really easy
Have you ever felt too lazy to go and get your phone to call someone in customer support? Your answer is most likely yes - and your customers feel the same way.
By installing a "click to call" button on your website, you make it incredibly easy to reach your knowledgeable support team. The tool simply places a phone call via the computer or tablet your customer is browsing on.
It's not a good time right now…
We never browse non-work websites while at work… of course! But some of your clients might. And they might not be immediately available for a chat with your team to discuss the most suitable solution or the latest updates.
A callback website widget allows potential customers to request a call from your team - either right away, or at a convenient time later in the day.
This demonstrates a higher level of appreciation and readiness to provide the best possible customer care.
Track inbound calls
When potential customers call, they want answers. They definitely don't want to be held up with questions such as "How did you learn about us?". But how else are you supposed to track ROI from your different marketing channels?
The short answer is automation. A call tracking widget can track incoming enquiries from both offline and online channels, integrating with Google Analytics and your CRM system to provide you with a full report.
Phone service still plays a major role in successfully establishing businesses and ensuring high customer satisfaction. These three tools, from a trustworthy supplier, can help you project an image of a flourishing firm, and save you money.
Copyright 2018. Sponsored post Elena Volozova, Zadarma.