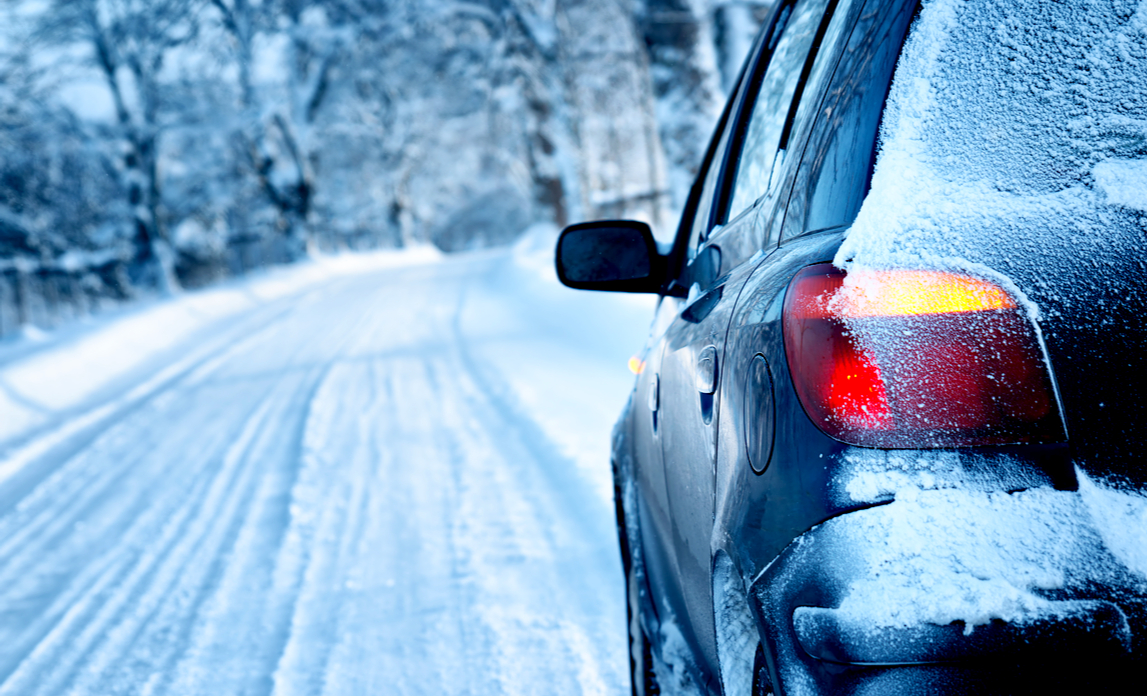 With the return of cold weather comes a new set of challenges for professionals who drive for work. Whether you make deliveries, manage a fleet of vehicles or simply commute to the office by car, you need to keep the business cogs turning - particularly if you live or work in areas which are more prone to the effects of snow, ice and frost.
Advance preparation gives you the opportunity to mitigate lost profits and stay ahead in business.
Protect your vehicles
Many people overlook the importance of investing in additional protection before cold weather sets in - but some common breakdown causes are more prevalent in the winter. If you'd prefer to avoid engine lights, cut-outs and other difficulties, the precautions you take in summer simply won't do.
First, service your vehicles fully, ensuring your battery is charged and tyres are fully inflated. It is also important to maintain a clean car - if not, you could risk a penalty. Your windscreen and rear view are particularly important areas to maintain, since the Road Traffic Act 1988 specifies that you must have a clear view of the road before venturing out.
Invest in a quality de-icer in advance of frosty winter mornings - when the shops will be raided - but remember that de-icers and scrapers are merely the start, and it is a good idea to create your very own emergency kit. Include a tyre pressure kit, jump start leads and the tools you may need to remove excessive snow.
You may also wish to include items such as water, warm clothes and blankets in case of an emergency. This is particularly important if you commute long distances or make deliveries as part of your work, and are at risk of being stranded in a remote area.
It goes without saying that you should always have breakdown insurance. It is important to know what's included, though, and to opt for a decent package to minimise delays. If you use light commercial vehicles, invest in quality van breakdown cover.
Refresh your memory on winter driving best practices
When driving in wintry conditions, you need to know how to react if things go wrong. From aquaplaning to sliding on black ice, driving in cold weather is riskier business.
Plan all journeys carefully, taking care to stay updated with the latest traffic news and weather reports. Accelerate gently, using low revs and changing up to a higher gear sooner rather than later. You should also take care to adjust details such as stopping distances between yourself and the car in front. In snow, this should be as much as 10 times the normal recommended gap.
It is also possible to take an intensive winter driving course to sharpen your skills on icy roads. This can be particularly helpful for you or your staff if your fleet regularly tackles drives of more than a few hours, or if you need to drive long distances overnight.
Adjust your daily routine
Unless you're a fan of cold and dark conditions, nobody likes wintry mornings. The dark skies make mornings longer and colder, and de-icing your frosted vehicle can be painful work.
Thorough preparation is essential for safe and stress-free travel. Aside from leaving enough time to prepare your car, you may need to clear parking bays in icy conditions. It is also worth planning your route around busier roads to maximise your chances of encountering a pre-gritted surface.
Keep an eye on weather alerts to ensure you are first to know if a storm approaches. If there is a weather warning, be prepared to stay at home. You should always have a business plan in place to ensure a smooth recovery from any losses caused by this - or a back-up solution to ensure you and your employees can work effectively from home.
Health and safety first in snow or storms
Safety is important all the time, but, when the weather is bitterly cold, it is more important than ever to ensure every aspect of your journey has been risk-assessed.
This is particularly vital if heavy goods are loaded at your workplace entrance - whether you are driving the van, a fork lift truck, or simply passing by.
The Health and Safety Executive (HSE) offers loading and unloading guidance to make sure you're fully prepared for loading and unloading - even in harsh weather.
Be vigilant, protect your vehicles, avoid trouble spots and brush up on cold weather driving tips, and you'll be well placed to avoid some of the disruption that winter driving can cause.
Copyright © 2018 Article was made possible by site supporter Rachael Matthews