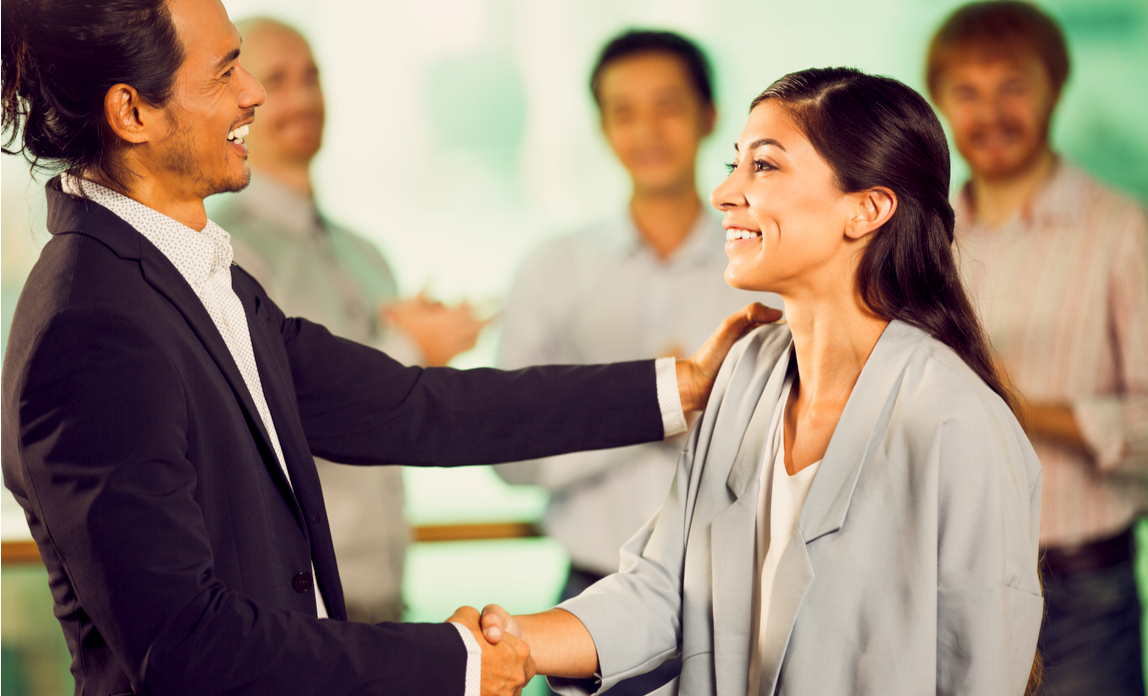 You're a successful business owner, involved in everything from sales to finance, supply chain management, recruitment and project management, not to forget your busy private life. So when are you supposed to find time to get to know your employees better?
I mean getting to really know them - what makes them tick, how they react under pressure, how they deal with conflict, what their favourite sport is, their kids' and pets' names, and so on.
Luckily, there are a few simple, quick, and efficient ways to learn more about your employees, help them achieve their professional goals, and at the same time help yourself reach your business targets.
Here we list seven win-win strategies for getting to know your employees better.
1. Spend time shadowing your employees
Make it your priority to spend at least a few hours with your employees doing what they are doing - running errands, talking to customers, or even cleaning toilets. You will see first-hand what challenges they face and how they overcome them, as well as what obstacles you can help them with, and how you can do that.
Being in the same working space will allow you to talk and understand their daily processes, communication preferences, individual personalities, and team dynamics. As a bonus, you will prove to your team members that you do not consider yourself above their daily duties.
2. Schedule regular one-on-one meetings
Every one-on-one meeting with an employee is different. Some of these meetings might be spent talking about upcoming tasks and projects, but some can be used for you to find out what specific actions your employee needs from you, as well as assessing the best way for your relationship to move forward.
For instance, you can ask them questions such as:
What makes you happy / stressed at work?
How do you like to receive praise / constructive criticism for your work?
What do you enjoy doing after work?
Finding out the answers to these and similar questions during one-on-one meetings will give you, as their manager, an opportunity to show your interest in them. They will feel valued and, thus, will be more willing to share vital information with you.
3. Get teams together
Most people think that so-called 'team-building events' are just for that - for purposely fostering team spirit.
However, you can use any type of occasion to gather the team together and celebrate their achievements. Play team sports, compete against each other or against outside competitors, or just chill with tools down and bottoms up during the last hour of the working week after a packed week.
In a relaxed atmosphere when people are not pressured by looming deadlines or customer calls, they are more likely to open up about what is on their mind. They get the chance to show their social skills, tell jokes or stories of past work experiences - all are sources for you to listen and get familiar with your employees.
4. Use specialized HR systems
Managers can also use an HR system to know more about their employees. For example, People HR System has a facility for managers to submit feedback about their colleagues via the facility available in the HR system, and these responses remain anonymous.

Such software helps in getting regular feedback from employees in a way most people feel comfortable with. This information will then help you, as the head of the business, to identify top performers, as well as those who need additional help, so you can direct your resources to the right team members at the right time.
5. Have lunch with your employees
You have to eat at least one meal at work anyway, so why don't you invite different employees to lunch with you from time to time?
While waiting for the food or the bill to arrive, instead of awkward silence, you can use this time to get to know your lunch companion better. You can ask them the same questions as above, or you can ask them if there's anything they'd like to ask you that's been on their mind for a while.
6. Have an open door policy
Yes, of course - some phone calls or face-to-face conversations you must have behind closed doors. But when that is not absolutely necessary, then keep the door of your office open. It invites anyone with an issue to come in and discuss what's on their mind.
Besides the open door policy, keeping sweets or treats on your desk almost guarantees you that people will come in, and stay longer to help themselves. This is your chance to ask them how they're doing and what's new in their lives. Keeping communication channels open will benefit both you and your employees.
7. Conduct personality and work style tests
You can easily find personality tests online, which you can share with your team occasionally. These tests help the individual learn more about their working style, their communication style or approach to conflict resolution.
In addition, it's an opportunity for you find out how many extroverts and introverts you have at your workplace, so you can look into the approaches that work best for each one of them.
Why knowing your employees better is better for you
There are many reasons why you should invest time, effort and resources in purposely getting to know your employees better. It will result in some or all of the following:
a team-focused environment;
increased productivity;
better recruitment planning;
increased employee engagement;
greater employee retention;
increased profit.
Don't wait - start today!
As soon as you start implementing the ideas above, the sooner you will reap the benefits. Getting to know your employees a bit better every day will help you understand what motivates and demotivates them.
Employees who believe that their managers take the time to understand them feel more engaged, satisfied and loyal to the company. And who wouldn't like to have such employees involved in their business?
Copyright 2018. Article was made possible by Aleksandra Simonovikj M, a recruitment manager with over eight years of corporate management and two years online recruitment experience.