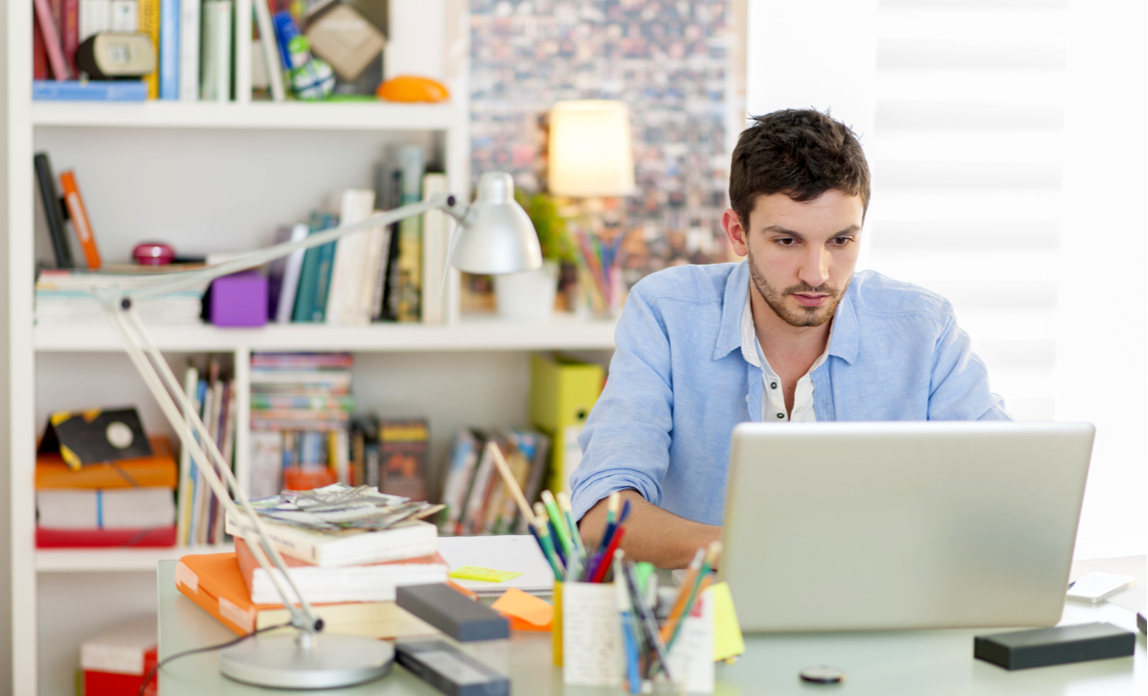 So, you've made the decision to start a business from your home. Congratulations! Aside from the actual work you do, you will need to check the practical elements of setting up operations in your home, instead of in separate premises.
Here is a quick checklist to ensure your new business runs smoothly, without any issues.
Create a dedicated space for work
You will need to create a separate workspace to allow you to focus on your work during working hours, while enabling you to step away and switch off at other times. A spare room is ideal.
If you are unable to afford items such as a desk, an office chair, a laptop and other essential items, you may require short-term financial help. An online loan will allow you to invest in office essentials to get things up and running quickly.
Check you have the right permissions
There are some bodies you may have to inform to run a business from home. These include:
The landlord - some tenancy agreements prohibit a business from being run from home. Check with your landlord to ensure you do not breach the terms of the contract.
Your mortgage provider - you won't need to make any changes to your mortgage, but you should let the provider know, as starting a new business may have an effect on your income in the short term.
The local authority - you will only have to contact your local council if you are making alterations such as building an extension or starting business activities that could create a disturbance to neighbours.
Insurance for home-based businesses
Home insurance does not cover business activities. It makes sense to take out additional insurance to cover any damage or loss to office equipment or furniture that may occur. You can secure this with a combined business and domestic policy.
For anyone setting up a business that isn't just a home office, you will need to seek out a specific insurance scheme. This can be anything from insurance for storing stock and merchandise to additional cover if business cash is kept in the property.
Business rates and home-based businesses
Business rates are not usually required if you sell goods via post, or only use a small part of the property to run the business. However, you will be required to pay business rates if:
employees are working at your property;
customers and clients regularly visit the property;
part of your home is converted to a workshop or shop (a garage or basement, for example).
Contact the Valuation Office Agency (VOA), who will help you find out if business rates are applicable to you.
Employing people at home
There are no restrictions on employing people to work in your home-based business. However, you must ensure that:
a health and safety risk assessment is carried out;
you check whether you need to pay business rates for employees;
as an employer, you meet employment law requirements and provide the right contracts.
Expenses and your home-based business
You can normally claim some of the office costs of running a business from home as expenses from HMRC. This includes the following.
Rent, mortgage and council tax
Renters can claim a proportion of rental costs, while those with mortgages can claim a proportion of the interest only. A proportion of council tax costs can also be claimed.
Lighting and heating
A proportion of the costs for lighting and heating can be claimed relating to the space you use for the business.
Broadband and phone connections
You can claim for all dedicated broadband lines and services. If personal landlines, mobiles and broadband lines are used, you will need to identify the proportion of the bills that are business-related before claiming.
Copyright 2018. Featured post made possible by Money Gap Ltd.