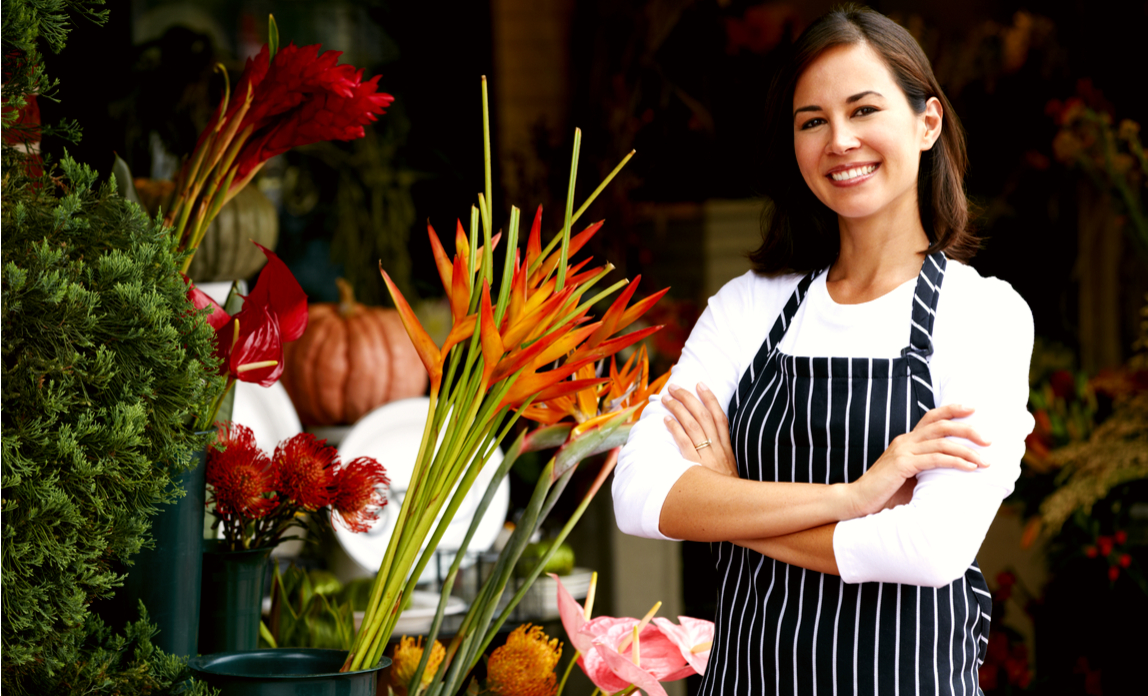 After the rush of Black Friday, which sees shoppers queuing in high street stores or frantically filling their online carts, comes an altogether different retail event: Small Business Saturday.
Held annually during the last week of November, the aim is to highlight independent enterprises and encourage customers to purchase locally.
This year's event took place on 1 December, and celebrated independent firms up and down the country. Created to help local businesses compete with national chains, 2018's Small Business Saturday came after a particularly difficult 12 months for British retailers.
Hard times for the high street
In 2018, the number of retailers closing their door was at 17%, an all-time high, with more than 24,000 shops ceasing trading during the first six months alone.
At the same time, we are seeing a growing business model: hybrid spaces. While traditional stores have experienced an increased rate of closures, social and entertainment models are thriving.
The result of this is the transformation of the British high street, with stores increasingly offering multiple services under one roof - for example, clothing retailers with in-store coffee shops, or entertainment spaces with bars.
These thriving business models increasingly seek to offer an experience - something that cannot be offered online. This could be good news for local, independent businesses.
Brexit encouraging Brits to buy local
With more than five million SMEs in the UK, small businesses account for a huge proportion of the economy. In fact, according to data from the Federation of Small Businesses (FSB), they make up 99.5% of the private sector, and provide almost three quarters of private-sector employment.
Despite the uncertainty surrounding Brexit and how it may impact the economy, it appears that small businesses could benefit from leaving the EU. This comes from a YouGov survey which found that post-Brexit, almost a fifth of customers would opt for British-grown produce over imports.
Additionally, almost 75% of those surveyed stated they would do so to support farmers, while 70% expressed the desire to support British firms.
Buying local benefits the economy
Supporting small businesses in this way could benefit the economy in several ways. Firstly, when customers choose to buy from independent companies, this can help to create new employment opportunities, strengthening communities.
Secondly, spending with small businesses can inject more cash back into the local economy, allowing funds to be recirculated. This was the conclusion of researchers for the Centre of Local Economic Strategies (CLES), which highlighted the economic benefit of choosing to shop with SMEs as opposed to national firms.
Their study found that each £1 spent with a local business means a 63p injection back into the economy, while for large retailers this falls to 40p.
This is welcome news for small firms, as it has become increasingly difficult to secure funding in recent years. According to innovative lenders Liberis, SMEs searching for small business loans are subject to high levels of scrutiny and rejection.
While the UK's big banks plan to continue to provide financial support, should the country face a no-deal scenario, supporting the local economy could become crucial to SME survival rates in the wake of Brexit.
Essentially, supporting local businesses could help to boost local economies by creating more jobs and more prosperous communities.
Copyright © 2018 Article was made possible by site supporter Victoria Harrison