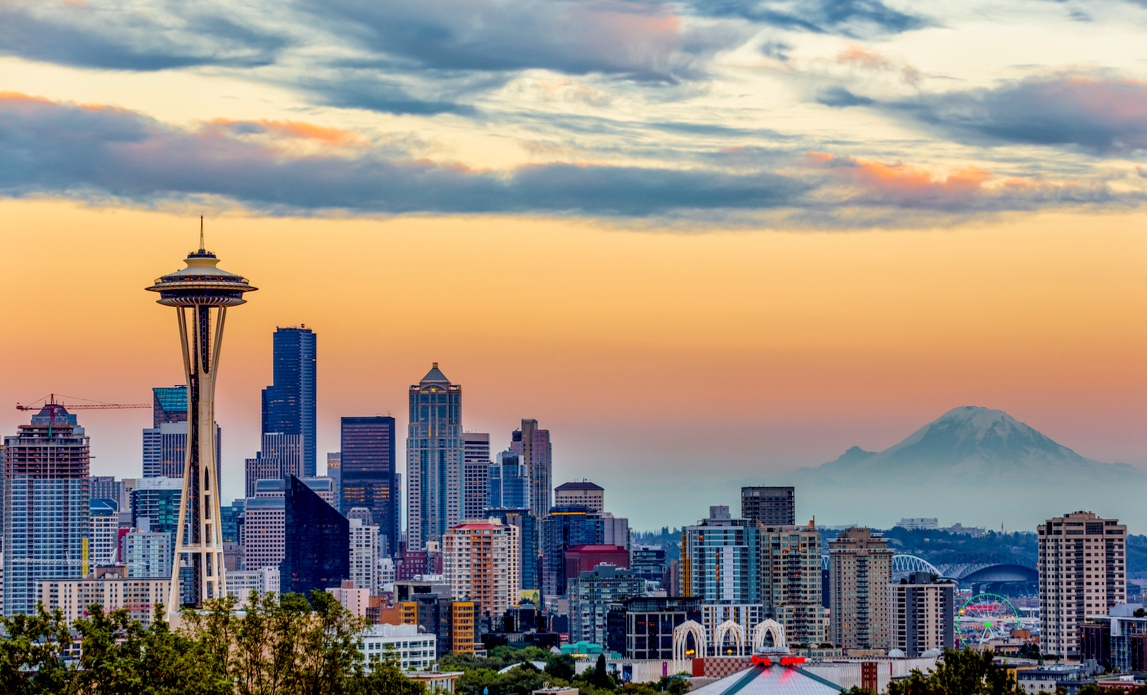 When it comes to tech innovation and start-up trends, the US regularly leads the way. While the Asian and European markets are very competitive rivals, America often sets the pace for trends that influence the start-up scene all over the world.
Lately, Seattle has shown us how a city can become a trailblazer and cultivate its own unique type of start-up ecosystem, to become a true challenger to Silicon Valley.
Here are two big lessons that UK start-ups could learn from the success of their Seattle counterparts.
1. Get your competition on board
How did Seattle manage to slowly build up its local start-up scene? Instead of building everything from scratch and expecting it to work smoothly, it focused on attracting assets from its main competition and benefiting from that already-accumulated experience. This includes one of the most vital resources when it comes to start-ups: capital.
In the past 10 years, Seattle-based start-ups that have benefited from investors hailing from the Silicon Valley have gone up by almost 100%. In 2017, 69 start-up deals in Seattle involved Silicon Valley backers, amounting to almost 40% across 178 venture deals - a significant rise from just 28 deals back in 2009.
In fact, if we look at Series-A funding rounds, then Seattle start-ups go head to head with Silicon Valley-based enterprises and land similar valuations, at roughly $25 million, as well as deal sizes, at around $10 million.
Making yourself attractive to the competition instead of trying to do everything on your own is one lesson that UK start-ups can learn from their Seattle counterparts - especially in areas trying to build their own local ecosystems.
2. Invest in your strong suits
One of the key aspects of Seattle's incredible success as a start-up hub is its specialization: it is often called the cloud capital of the US. Cloud computing has already revolutionised many industries, and it is set to grow, as it offers unparalleled advantages when it comes to scalability and portability.
Yet, it still has some way to go in some respects. The cloud is vulnerable to all sorts of hacker attacks, and cloud-based web applications are in need of security protection like a WAF that analyses incoming requests, (Web Application Firewall) which filters out malicious traffic and stops threats to data such as SQL injection.
As it manages these shortcomings, cloud computing is expected to take over even more business and consumer activities. This means that Seattle has invested well - inspired by the cloud giants like Amazon Web Services and Microsoft Azure that had set up shop in town, more and more start-ups are focusing on cloud tech.
Expanding on new cloud applications, they are set to benefit from the projected massive growth that the market is already experiencing. By betting on affordability and the close connections with the two powerful cloud providers, Seattle has managed to retain and attract an impressive number of cloud-focused start-ups.
UK business clusters such as London, Cambridge - with its start-up survival rate of 65.2% - and Edinburgh, which is home to big names such as Lloyds Banking Group, Rockstar North and Tesco, could benefit from that approach. Identify your strategic advantage, and run with it!
Sponsored post. Copyright © 2018 Article was written by Ben Harries (a freelance writer).