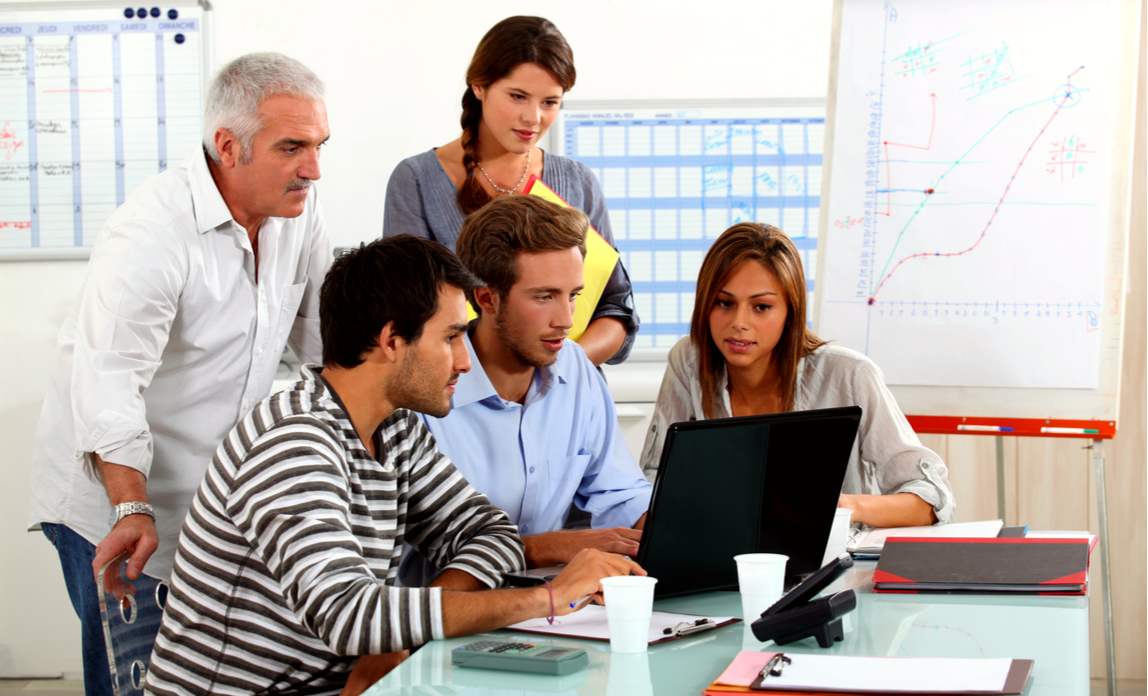 The national conversation about Brexit may seem never-ending but when it comes to contributions from businesses, we're mostly hearing the views of big firms like Dyson, Airbus and Jaguar Land Rover.
It can feel as though the voices of the UK's 5.7 million small businesses are being drowned out. And yet small firms account for 99% of all private-sector businesses in the UK and employ 60% of the workforce.
Our latest survey aims to remedy that. We have focused on two key areas - Brexit and Making Tax Digital. Both could have a major impact on small firms in just two short months.
Small business Brexit poll
In our poll, 68% of respondents were owner/directors and 22% were freelancers; 48% work alone and 40% have 1-9 employees.
When asked if Brexit will "ultimately make Britain a better place to do business", just 16% said "yes definitely"; while 54% disagreed. And when asked about their own business, a third (32%) said Brexit would have a "big impact".
Looking at the economic outlook for 2019, 31% were hopeful that this year will be better than the last. However, 15% said it would be worse, 24% said it would be the same and 27% said they were unsure.
One thing's for sure, uncertainty remains the biggest issue for UK small firms.
Will Brexit be bad for business?
We got a huge response when we asked for comments on Brexit; these are just a few of them:
"No matter which way we go as country we will have to put up with chaos and uncertainty for many years. The benefits of Brexit, if any, will not come to fruition for at least five years."
"I am fed up with politicians playing politics to better their career. All of the negotiations should have been done cross-party and yes, I have read the withdrawal agreement, all 535 pages of it."
"We have suffered a large downturn in work due to (1) the fact that we are not an EU company and many of our clients are EU-based and (2) the fact that - we think - clients do not want to commit to large projects until they know what will happen with Brexit."
"The uncertainty around Brexit means we have been forced to delay our roll-out until after 29 March 2019."
We import from the continent ... I had to increase prices by 18% in June 2016 and am preparing to increase by a further 20% if Brexit goes ahead. Delivery, now a song, will become a nightmare - I am not sure that as a small business we will be able to cope with the paperwork and charges and increased costs … For us, Brexit is absolute madness."
"It's not so much Brexit which will cause the problem - I don't export or import. But the uncertainty wrecks my livelihood as people don't do business, sell properties, expand their offering, launch new products or services when the economy is unstable."
"The uncertainty right now is bad. Leaving the EU will be terrible."
"Many freelancers feel that businesses are 'holding their breath' until after the Brexit debacle is sorted out … there is a reluctance to spend money on new projects until there is more certainty."
The vast majority of respondents were unhappy about the prospect of leaving the EU, especially with no deal. However, some were less pessimistic:
"I think that there will be benefits as well as disadvantages. Where a business suffers, there may be an opportunity on the flipside to capture a new market, I think it will be very yin and yang. You need to keep an open mind and seize the day if a gap in the market appears."
"It will not be as bad as everyone is reporting, they said it would be Armageddon if we voted to leave and that never happened."
What will Making Tax Digital mean for small businesses?
We also used this year's survey to gather small business views on the upcoming changes to the way they submit their VAT returns. Making Tax Digital for VAT takes effect in April this year - potentially coinciding with Brexit. It means VAT-registered businesses will have to record their VAT information and submit VAT returns using an approved app.
Almost half (49%) of businesses that completed our survey are VAT-registered and will be affected by Making Tax Digital for VAT. And yet about one-third are still not ready. The findings show that:
9% are already part of the pilot;
59% are confident they will be ready in time;
14% don't know what MTD is and are unaware of their obligations;
18% have heard of MTD but aren't sure what they have to do.
One respondent said: "An awful lot of business owners and their accountants are totally confused by MTD. There has been no help or publicity by HMRC, or clarity. For instance, I believe my business is compliant because it uses accounting software that calculates the VAT and files it with HMRC for me. It has been doing that for years. But is it compliant?"
Another said: "It will cause unnecessary stress, hassle and cost to the small business owner. I thought my business, being very small, would not have been liable for the change, but it looks like I could be wrong. I can actually see it being an advantage for the larger business, but not for the smaller struggling businesses."
The SME response...
The findings of our 2019 survey of sole traders and SMEs may not be that surprising but they are sobering. There's no doubt that Brexit and Making Tax Digital will have a profound effect on the UK's small business and self-employed community. It means that small firms will need advice and support more than ever.
This Government tool is designed to help business prepare for Britain leaving the EU. There's also good advice from accountancy firm Armstrong Watson on their website.