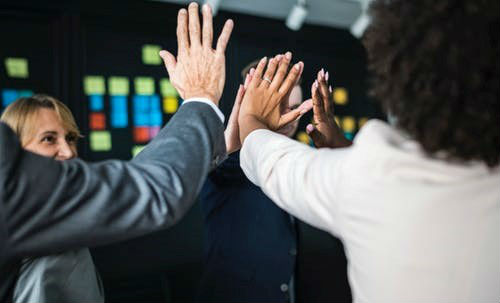 As your company grows, it's likely you will need to outsource some services to allow you to focus on the core of your business. Bookkeeping and IT are among the services that can be outsourced easily. But you should take care when choosing a company to outsource your services to. Remember you have company secrets to keep and a brand to build.
Here are six things to consider when outsourcing your IT services.
1. A company that listens to your needs
The company you outsource your London-based IT services to must be a good listener. Any company that disregards your opinion and which is not ready to learn from your business should not be considered. Remember, the company can only provide a suitable service if it understands the challenges facing your business and comes up with a tailored strategy.
2. A good service level agreement
The service level agreement is an essential part of any package. The company you outsource your IT services to must be available when you need them. They must be ready to use common sense when dealing with any issues that arise within your network. It will ensure that your IT department is up and running most of the time and allows your employees to continue working uninterrupted.
3. Go for experience
Everybody would love to hire an experienced employee. It makes sense. But the employee must be experienced in a relevant field. Hiring a company with ten years of experience in Ubuntu will be pointless if your company uses Apple products. Note that an experienced company will be able to deal with emerging issues and ensure that your IT department is up and running on a 24/7 basis.
4. IT continuity
The IT division is the most vulnerable department in any organisation. It is susceptible to external attacks; so, strategies that prevent attacks must be put in place. You should outsource your IT services to a company that can guarantee quick recovery in the event of a disaster. It allows for continuity and ensures that your business thrives and provides services uninterrupted.
5. Data security
The security of your data is critical. You need to hire a company with the capacity to protect your information no matter what. Look at the company's backup systems. Does it have accreditation from a recognised body or relevant certification such as ISO27001? Look at where they store your data and how capable their backup system is.
6. Cost-effective support
When it comes to support services, to a certain extent you get what you pay for and choosing the cheapest supplier is not always a good idea. Equally, outsourcing your IT services to a company that charges more than their competitors does not make sense. It is essential that you engage a company that can provide the service you require at a price you can afford.
At this point, you should be better placed to decide which company you should outsource your IT services to. Look at the experience, the capacity and the price you will pay for the services.
Sponsored post. Copyright © 2018 Jamshaid Choudhary, professional blogger, industry watcher and technical writer