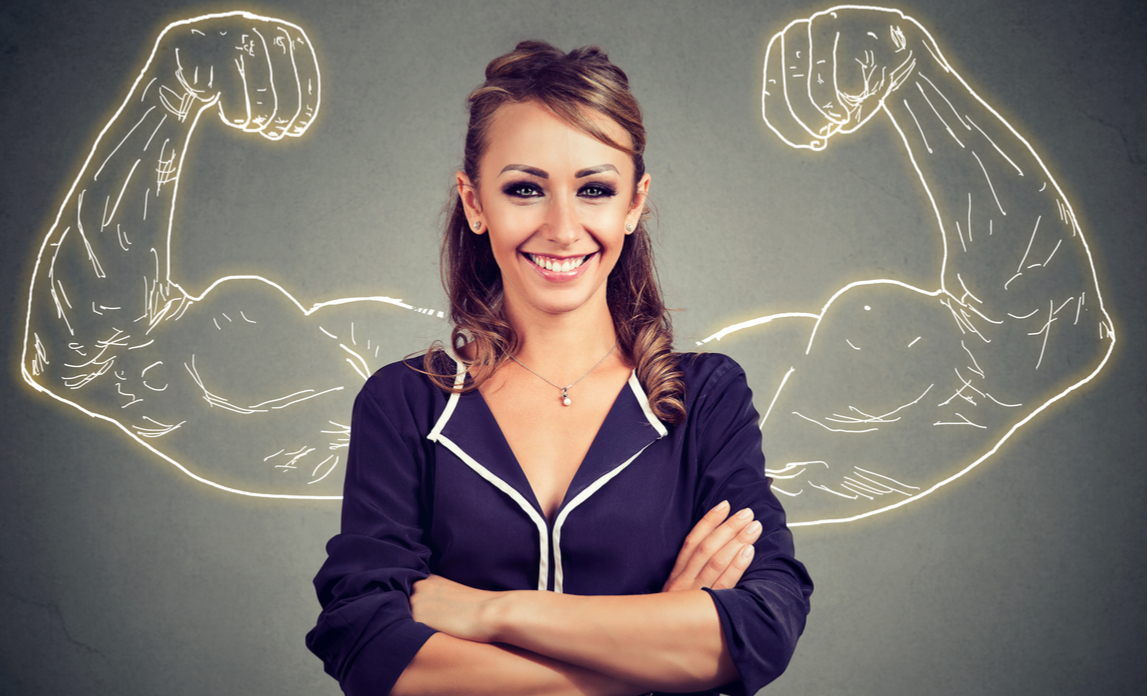 Startup founders have to wear a number of hats in order to grow their businesses. They need to be pretty savvy business leaders, entrepreneurs, have a bit of tech knowledge, an ability to network, and much more. This can lead to a bit of stress, but also be very exhilarating.
"Startup founders need to see, touch and feel all the key elements of a new business as it evolves, much like an artist renders a new painting or sculpture," Martin Zwilling explained in an Entrepreneur.com article.
If you're a startup founder, you know all of this all too well. And if you are a new entrepreneur ready to throw your hat into the startup arena, there are a few essentials to have in your founder toolkit.
The following can serve as your roadmap to becoming a better startup founder. Let's take a deeper look!
1. Learn how to communicate your startup solution effectively
You can have the best startup idea and solution on the planet, but if you can't communicate it effectively, the chances of success are slim. This is definitely a startup founder essential to make top priority. For example, if you are looking to land Angel funding, you will need to convey your startup's message and solution in a very concise and passionate way.
Communication also comes into play when closing and handling new customers. They will want to know exactly what you can do for them, and you will need to communicate effectively in order to get them onboard with your solution, rather than a competitor's. Learn to communicate effectively and you immediately knock down several obstacles.
2. Get to know your market inside and out
The number one reason startups fail is lack of a market. This is a very important fact to have in the mind when launching a startup. However, there is a big difference in having a market and truly understanding it. Understanding your market can ensure growth and success for your business.
How do you understand your market? Do your due diligence and listen. For instance, find out what your competitors' customers are saying in reviews, know where your target audience hangs out online and join those social media groups, forums, and publications, and create a strong social media presence.
3. Assemble the right team and keep them
You definitely can't do everything on your own as a startup founder. You can certainly be part of many areas of your business, but doing everything solo will be a one-way ticket to entrepreneur burnout. That's why assembling your startup A-Team is a must. And keeping them around for a long period is even more important.
But having a team isn't always easy. When founding a startup, you need to have a number of guidelines in place to ensure you and your business is covered after it becomes a successful company. How? By having a shareholders agreement (or partnership agreement) in place - known as an LLC Operating Agreement in America. This kind of agreement covers how business decisions are made, the divvying up of the company, how team member exits are handled, and more.
4. Have the ability to adapt
One thing that really sets startup founders and entrepreneurs apart from the commonplace corporate executive is the ability to adapt, and adapt fast. This is in some ways a hallmark for some of the most successful startup founders. In fact, most entrepreneurs can predict market shifts and adapt well before the need to do so occurs.
"While from afar new business developments look random, there are often 'tectonic shifts' if you will, that occur beneath the surface – often shaking things up before shifts become visible to the general public," said Fabrizio Moreira in a Business 2 Community article. "Hence, the key to predicting trends, as a business person, is simply a matter of recognising the visual patterns as they come into view."
If you are a startup founder that can adapt easily, you will certainly have a head start on any competition you may have. You also have a leg up on your market, because you will be able to predict coming consumer behaviour shifts. If you want your business running strong, learn to adapt.
In Conclusion . . .
The above startup founder tips are not the be-all, end-all ways to achieve growth and success for your business. They are, however, a few of the most essential to ensure you are moving down the entrepreneur path in the most powerful way possible. From adaptability to building a strong team, be a savvy founder that is forward-thinking.
Copyright 2019. Article was made possible by site supporter INCFile.com